Southwestern College has established a great tradition of assisting Marines and their family members with accomplishing their academic and career goals. Our progressive six-week online classes and transferability of ACE evaluated military training, makes Southwestern College a preferred choice for Marines seeking to accelerate their careers or prepare for the transition into the civilian sector.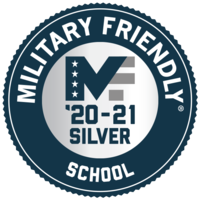 The Two-Step Process to Receive Tuition Assistance for Your College Education as a Marine
1. Apply for military tuition assistance
2. Fill out and submit the Southwestern College Enrollment Application
Additional Information for Marines applying for Tuition Assistance
1. Complete a College 101 brief (10-15 minute online PowerPoint presentation)
2. Submit a tuition assistance statement of understanding
3. Submit a current up-to-date Tuition Assistance application with statement of fees from school
4. Reservists must submit a copy of activation or mobilization orders
5. Must have a minimum GT score of 100 or a minimum TABE score of 10.2
6. Must complete Marine Corps Institute (MCI) personal finance management (course ID 3420G)

All service members eligible must coordinate with education advisors or ESOs or counselor within their military service PRIOR to enrolling to obtain approval for TA.
Other Helpful Information
Information regarding Joint Services Transcripts
Southwestern College will accept up to 64 credits from your Joint Services Transcript (JST). Once you have enrolled, Southwestern College will automatically request an official copy of your JST. You can also access your JST online. Southwestern College also requires students submit official transcripts from each university they have attended within four weeks of starting classes. 
Official Transcripts can be mailed to:
Southwestern College
ATTN: Registrar's Office
100 College St.
Winfield, Kansas 67156