At Southwestern College, we understand a college education is a financial investment – and wise investment – for your future. That's why we strive to ensure our degree programs are affordable for all of our learners by offering a variety of financial aid options.
You won't know what you qualify for until you fill out your Free Application for Federal Student Aid (FAFSA). Don't delay! The entire process of applying for financial aid from submission of the FAFSA to the release of financial aid to your account takes a minimum of 30 days to complete.  We've provided a few links below to get you started. 
Apply for Financial Aid 
Forms
Types of Loans 
Our financial aid counselors are here to assist you in your application process and we encourage you to reach out to them with your questions and concerns. 
Professional Studies Financial Aid Staff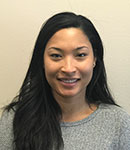 La'Lisa Coley
Email: LaLisa.Coley@sckans.edu
Phone: (316) 866.3391
Toll Free: (888) 684-5335 ext. 3391
Rhonda Tyler
Email: rhonda.tyler@sckans.edu
Phone: (316) 866.3392
Toll Free: (888) 684-5335 ext. 3392