Southwestern College recognizes the importance of providing relevant industry-focused programs that allow learners to incorporate practical theory with real world experience. Our Cybercrime Investigation and Security Management programs were developed to ensure individuals tasked with securing our nation's boarders and freedoms have the most current applicable knowledge in their career fields.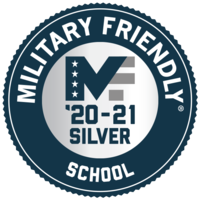 The Two-Step Process to Receive Tuition Assistance for Your College Education as a Coast Guard Member
1. Apply for Tuition Assistance benefits here
2. Fill out and submit the Southwestern College Enrollment Application

All service members eligible must coordinate with education advisors or ESOs or counselor within their military service PRIOR to enrolling to obtain approval for TA.
Other Helpful Information
Information regarding Joint Services Transcripts
Southwestern College will accept up to 64 credits from your Joint Services Transcript (JST). Once you have enrolled, Southwestern College will automatically request an official copy of your JST. You can also access your JST online. Southwestern College also requires that students submit official transcripts from each university they have attended within four weeks of starting classes.  
Official Transcripts can be mailed to:
Southwestern College – Registrar's Office
100 College St., Winfield, Kansas 67156