As a Category 1 AU-ABC partner, Southwestern College allows airmen to transfer in their Community College of the Air Force (CCAF) degree (64 credit hours) and work toward an approved bachelor's degree. When transferring in the CCAF degree, the Air University's Associates to Baccalaureate Cooperative Program (AU-ABC) guarantees that the airmen only need to complete up to 60 additional credit hours to obtain their bachelor's degree. Southwestern College Professional Studies offers ten AU-ABC degree programs. Please note: Airmen are not limited to ten programs, but may have to take more than 60 credit hours for programs that are not on the above list.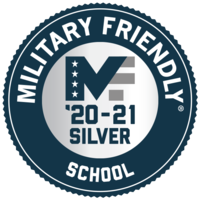 Community College of the Air Force (
CCAF

) General Education Mobile (

GEM

) Program

Southwestern College Professional Studies is a General Education Mobile (GEM) provider that offers general education curricula that meet Community College of the Air Force requirements. The GEM program is an initiative launched by the Air Force to assist airmen in obtaining their CCAF faster and with more continuity. The GEM program is a block of online classes that are needed for an airman to obtain his/her CCAF degree. Southwestern College Professional Studies offers classes in each of the blocks of general education categories needed to complete the CCAF degree.
The Two-Step Process to Receive Tuition Assistance for Your College Education as an Airmen
All eligible service members must coordinate with education advisors or ESOs or counselor within their military service PRIOR to enrolling to obtain approval for TA.
Transcript Information
Access your military transcripts online
Community College of the Air Force(

CCAF

) Transcript Process
If you are a civilian, officer, or other service member requesting a transcript for the first time, your request may take up to 30 days to process. Once processing is complete, a transcript will be mailed out to the address specified in the request.
Diploma reprints will be handled within 48-72 hours of receipt. Please allow up to two weeks for arrival. If it has not arrived within two to three weeks of the request, you may call us at  334-649-5066 to inquire about its status.
There are currently three methods to request a transcript from us:
NOTE
: Some users are having certificate trouble when ordering a transcript via this method. Please see the following instructions to help resolve the issue.
www.au.af.mil/au/access_problems.asp
Mail a letter to

CCAF

requesting a transcript and please include the following information: full name, social security number, date of birth and the address you wish your transcript to be sent. Ensure the letter is physically signed by the requesting member to release their record.
The address to CCAF is:
Community College of the Air Force
100 South Turner Blvd
Maxwell AFB, Gunter Annex, AL 36114-3011
 
Credentials, INC. does overnight and regular delivery using their service called TranscriptPLUS for a fee.
This service can be found at here.
All other requests will be handled within 14 days.
Contact Us: 
Community College of the Air Force
Student Services
DSN 749 COM: 334-649-5066