Mike Alumbaugh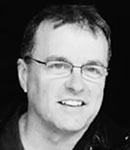 MBA
Mike Alumbaugh obtained his MBA with a concentration in operations excellence from Southwestern College Professional Studies in 2003.
Currently, Alumbaugh serves as chief operating officer for O2, a provider of oxygen-safe assemblies, testing and cleaning services and a start-up tubing manufacturer called Yart manufacturing. Both of these companies are located in Wichita Kansas. Prior to this, he was the director of operations for an aviation supplier for 10 years and led the turnaround of the organization's operations that resulted in top performance ratings, receiving several supplier of the year awards and being recommended to others by existing customers.
Alumbaugh has more than 20 years of business leadership experience including large corporations, small businesses, international business, logistics, strategic planning, manufacturing leadership, supply chain, and manufacturing. These businesses were involved in industries ranging from data storage to aviation, and the sale and distribution of wholesale electrical products.
He is a Six Sigma black belt and credits his formal education in Kepner-Trego and constraint management as keys to critical thinking and effective managerial decision-making.
Allison Apaza


MBA Health Administration
Allison Apaza holds a master's degree in Public Health (MPH) in Healthcare Administration from The University of Oklahoma Health Sciences Center.
Apaza has spent the majority of her career working in emergency services as the director of an emergency shelter in Andover, KS. She has also worked in international health as the interim director of a clinic, school, and orphanage in Bukaleba, Uganda, and in several roles within the mental health field.
She has been an affiliate faculty member for Professional Studies since 2014, teaching courses within the Healthcare Administration program. She is passionate about preparing competent professionals to work in the ever-changing world of healthcare administration and is proud to be a member of Southwestern's faculty.
Jono Anzalone


Ed.D. Higher Education Administration and Leadership and M.S. Economics to Business Administration
Jono is the Executive Director of the Kennebunkport Climate Initiative (KCI), a nonpartisan organization that inspires to educate, empower, and active 10 million youth around climate action by 2025. He joined the after a long tenure as both a Red Cross, where he started as a youth volunteer in 1994 in Omaha, Nebraska.
Most recently, Jono served as the Head of Disaster and Crisis, Preparedness, Response, and Recovery for the International Federation of Red Cross and Red Crescent Societies for the Americas and Caribbean region, based in Panama, Panama and also served as the Vice President of International Services at the American Red Cross based out of Washington, DC.
Jono's hundreds of national and international disaster assignments with the American Red Cross, IFRC, and ICRC have led him to serve in places such as Mexico, Belize, Suriname, Jamaica, The Bahamas, Turks and Caicos, Liberia, and Haiti, to include being detailed to the United States Agency on International Development (USAID) during the 2010 Haiti Earthquake and assigned to their Response Management Team to lead the agencies donations management activity.
Jono served as the Advocacy Committee chair for the National Voluntary Organizations Active in Disaster (National VOAD) from 2012-2015.
Jono graduated from Creighton University with a BA in Political Science, the University of Nebraska with an MS in Economic, a doctorate in Educational Leadership and Higher Education at the University of Nebraska, and the Harvard School of Public Health and Kennedy School of Government National Preparedness Leadership Initiative, and has earned the International Association of Emergency Management Certified Emergency Manager (CEM®) credential.
Neal Armstrong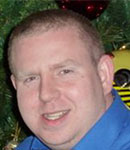 MBA Finance, Master in Divinity, MA Theology
Neal Armstrong has an MBA in Finance, MDIV in Christian Education, an MA in Theology, and a BA in Religion. He works full-time in quality assurance and teaches on the side at several schools including Southwestern College Professional Studies. He is currently working on his dissertation for his Doctorate of Business Administration.
Neal has a passion for knowledge which keeps him moving forward in his education both at work and in his personal life. In his spare time, he enjoys time with his wife, daughter, and cat.
Marcy Aycock


EdD Educational Leadership and MS Education Curriculum
Dr. Marcella Aycock has served as an affiliate faculty member in higher education since the late '90s, including many administration and leadership classes. She has also served as a consultant and provided many types of professional development and corporate training for companies such as GE and Bombardier.
She earned her Ed.D in Educational Leadership from Kansas State University. Her dissertation focus was on mentoring educational leaders. She earned her undergraduate degree from Fort Hays State University and her master's degree from Newman University and Fort Hays State University.
Dr. Aycock serves as a managing director for network engagement for NAF, an educational nonprofit. She works with school districts in Detroit, Birmingham, Milwaukee, New Orleans, and other locations supporting high school student's career pathway programs and connecting business partners with the schools.
Before joining NAF, Dr. Aycock led the development team and served as the founding director of the Early College Program at Butler Community College. She has more than 30 years of experience in education, which has included teaching and administration in public school districts, with 16 years as a building principal.
In her free time, she enjoys spending time with her husband, Roy, and two children – Katy and Connor. They own a vintage airplane and love to attend aviation events. She also enjoys working on craft projects, riding her Harley, and quilt-making. She currently serves on the Board of Directors for Children First as well as several other nonprofit boards, including the Fort Hays State Foundation Board of Trustees.
Leah Barnhard


DBA Marketing
Leah Barnhard joined the affiliate faculty at Professional Studies in January of 2018 following her retirement as the executive director of the Wichita Public Library Foundation at the end of 2017. Her work experience includes over 30 years in higher education, having taught a variety of marketing and economics courses. She was an early adopter of the technology used for online education beginning in 2008.
In addition to her academic and business experience, she has served on a number of non-profit boards including the Kansas Professional Grant Association, Congregation Emanu-El Sisterhood, Mid-Kansas Jewish Federation, Hadassah and Senior Services of Wichita, KS. She also serves as a volunteer on the United Way of the Plains (Wichita, KS) Allocations Committee.
With the recent purchase of a "live aboard" trawler, she is now spending time in Florida enjoying her tiny home on the water with her husband and Kirby, the newly trained boat dog.
She resides in Wichita, KS, and enjoys spending time in her garden, traveling, and yes, teaching for Southwestern College.
Judy Bastin


Masters of Library Science
Judy Bastin has worked in the library field for 27 years. After she obtained her MLS degree from Emporia State, she served in academic, public, and school libraries, leading to a breadth of library practice knowledge.
Bastin has been employed for the past 18 years at Butler County Community College where she currently serves as a research and instruction librarian. Through her position, she has taught information literacy to many different classes. Since 2019, she has taught 120 courses, which reached 1,300 students. She also provides faculty education, presenting more workshops for faculty than any other presenter at Butler.
Besides her librarian role, she also teaches research classes online at Southwestern College Professional Studies, where she has taught since 2015. Bastin has been involved in statewide professional library activities, including serving as president of KLIRT and the Two Year Academic Libraries Interest Group. She also delivers many presentations at national, state, and regional conferences. She also founded the Rose Hill Public Library in Rose Hill, KS, and served on its board for 10 years.
Marsha Beckwith-Howard


EdD Education
Dr. Marsha Beckwith-Howard has served as an adjunct faculty member since 2007, for undergraduate, graduate, Ed.D. courses, along with Dissertation Chair.
She earned her Ph.D. in Philosophy of Education, with a specialization in teaching and training online. Her dissertation focus was on suggested improvement plans for treating all students the same in the classroom. She earned her undergraduate degree in Education, and her Master's in Curriculum and Instruction.
Dr. Beckwith-Howard currently teaches ELA at the middle school level in the public school system. She has taught this age group for over 20 years. Dr. Beckwith-Howard also taught at the Elementary level but found her love at the middle school level. She also teaches standardized courses at the university level. Dr. Beckwith-Howard developed new courses that focused on advanced teacher education at the university level.
Dr. Beckwith-Howard assisted with the design of an educational degree program that allowed adults with a degree to obtain a teaching license.
In her free time, she enjoys spending time with her husband, daughters, and fur animals. They love to travel as a family to different places around the world. As a family, they take any opportunity to stay fit together by participating in race events around the U.S.
Alice Bendinelli


PhD Literatures and Sciences of Literature
Dr. Alice Bendinelli is an Associate Professor of English at Southwestern College, KS, where she has been teaching since 2007, after relocating to the USA from Italy. She holds an M.A. in Spanish and English from the University of Verona (Italy), with an emphasis on comparative literature. Prior to completing her doctoral program, Dr. Bendinelli did research in Spain (Bilbao and Madrid), as well as Ireland (Limerick). She holds a Ph.D. in literary theory from the University of Verona, with a dissertation on visual culture and contemporary British fiction.
She has published numerous essays and chapters in books on contemporary British and Italian fiction and her research interests include ecocriticism, trauma literature, and visual culture. Dr. Bendinelli regularly presents papers at national and international conferences. She also organized and hosted an international conference on literature and the environment here at Southwestern College (The World We Have Imagined: Literature, Nature and the Environment in April 2012), and another conference on animal suffering (Animal Suffering: Interdisciplinary Investigations in Animal Studies in October 2015).
Dr. Bendinelli's research has turned toward animal studies and she is currently working on a manuscript for an animal studies series. Dr. Bendinelli is particularly interested in all those interstitial spaces that literature creates in which apparently opposing elements (human/animal, fact/fiction, presence/absence) merge.
At Southwestern College, Dr. Bendinelli teaches Survey classes (English and World Literature), literary theory, and literature and the environment, as well as modern language classes (Spanish and Italian). She shares her life with her husband, son, and their rescue dogs.
Blake Bennett


PhD Agricultural Economics and MS Agricultural Economics
Dr. Bennett received his B.S., M.S., and Ph.D. degrees in Agricultural Economics from Texas Tech University in Lubbock, Texas. Serving as an Extension Economist, Dr. Bennett's current programming efforts are in farm and ranch management analysis and production economics, specifically focusing on marketing, budgeting and computerized record keeping. Dr. Bennett has worked extensively with large commercial and small part-time agricultural producers through establishment cost estimation, budget creation and analysis, and long-term strategic planning. Dr. Bennett has also focused programming efforts on providing education to real estate agents in the area of property taxes on agricultural land, special use districts, and legal issues facing land owners.
Kenneth Brown


MA Humanities
Ken Brown holds a master's degree in Humanities from American Public University and a bachelor's degree in Theatre Arts from Blackburn College. He retired from the Illinois Department of Corrections where he worked for 26 years as a corrections recreation specialist and taught theatre, art, and humanities to prison inmates for the Illinois prison system, Lincoln Trail Community College, and Lake Land College.
He is a United States Army veteran and a successfully produced playwright whose one-act play "Shadow" was included for production in the Changing Scene Theatre Company's 1987 New Playwrights Competition in Denver, CO. Other theatre experience includes work as the Artistic Director for the Eden Theatrical Workshop in Denver, CO and Artistic Director for the Backstage Theatre in Breckenridge, CO.
Brown is a teacher member of the Folger Shakespeare Library and is currently developing a website promoting the online immersive study of the Bard from a conservative yet non-academic, contemporary cultural perspective. As a Professional Studies adjunct in General Studies, Ken teaches theatre appreciation and ethics. He was also given the opportunity to serve as a course developer for a new Critical Thinking and Argumentation course for Southwestern Professional Studies.
An advocate of lifelong learning, the study of the great books, and the arts, he resides in Robinson, IL with his wife of 30 years, an old cat, and two small puppies who can frequently be seen assisting with his online teaching duties.
Becky Burch


MA Counseling
Becky Burch has worked in higher education since 1999. She has a bachelor's degree in Child Development from Cal State, Fullerton, and a master's degree in Counseling from Chapman University.
Becky was a program manager for Chapman University, which entailed recruiting and guiding prospective students through the application process, evaluating credits in transfer, advising students about their academic degree program requirements and providing additional guidance for student success. She managed all aspects of the selected undergraduate programs she worked with, including the scheduling of courses and faculty.
For 12 years, Becky taught on-ground, blended, and online courses as an adjunct faculty member to traditional, non-traditional, adult, and military students. Since 2013, she has also designed, evaluated, maintained, and taught orientation and training & development courses to the faculty of Southwestern College Professional Studies (SCPS).
Becky does training and development of new and established faculty at SCPS, and in 2016, her position expanded to director of operations for faculty affairs. This position includes supervision of the process of faculty peer review and mentoring as well as the direction of the Online Writing Center. She also oversees course management processes and regularly analyzes the effectiveness of these processes. She analyzes faculty payroll for accuracy and is a voting member of the Academic Affairs Council and Curriculum Council.
Becky resides in Poulsbo, Washington with her husband, who is retired from the US Navy, two daughters, two cats, and a pond full of fish.
Becky Braaten


MBA Healthcare Management
Becky Braaten earned her bachelor's degree in Management from Fort Hays State University with an emphasis in Leadership Studies, later went on to achieve her Master of Business Administration with a concentration in Health Care Administration through the University of Phoenix, then achieved a secondary Masters in Adult Education from Capella University.
Becky has over 20 years of experience in business management, beginning her career as a manager of a retail bank, then as an officer in the bank in the back office, and progressing into entrepreneurship owning her own companies. Over the years she has had a variety of work experiences including living on and operating a working ranch with a number of animals and crops, and owned and operated an over-the-road trucking company. Becky has been teaching in higher education since 2014 but has been teaching in some capacity since 1999. She has experience with online learning both as a student as well as an instructor, so she understands the struggle of adult learners who balance work, school, and family lives. Becky is currently working toward a Doctorate of Philosophy in Business Management Education while raising eight children and working.
Matthew Brannagan


MA Psychology
Matt holds a Master's degree in Psychology from Naropa University and a Bachelor's in Sociology from CSU-Sacramento.
He has more than 20 years of working in nonprofit organizations coaching on health, wellness, and personal development. He is also retired from the Army after 21 years, having served on active duty and in the National Guard.
He has been an affiliate faculty member at Southwestern College Professional Studies since 2012, teaching psychology courses. Matt resides in Los Angeles with his wife Nicole.
Sara Carlisle


MS Forensic Science, M.P.H. Public Health
Sara holds a Master of Science in Criminal Forensic Studies from Florida Gulf Coast University. She also holds a Master of Public Health degree from the University of South Florida where she also received a graduate certificate in Disaster Management. She holds two undergraduate degrees: a Bachelor of Science in Interdisciplinary Studies with a minor in Industry Training and Technical Education and a Bachelor of Science in Criminal Justice.
She joined the affiliate faculty at Southwestern College Professional Studies in 2021. Sara is currently a member of the management team for the Special Investigations Unit (SIU) at one of the largest insurance companies in the country. She oversees a field investigations team and collaborates with federal, state, and local law enforcement agencies. Prior to this, Sara worked for the state government for nearly ten years conducting regulatory investigations related to medical malpractice, drug diversion, and sexual misconduct.
She currently resides in Southwest Florida.
Nicolle Carr


PhD Psychology
Dr. Nicolle Carr received her Bachelors in psychology from Oklahoma City University in 2001 and a Ph.D. in Psychology from the University of Texas at Austin (with an emphasis in behavioral neuroscience) in 2005. In 2008, she became a Board Certified Behavior Analyst through a program at Penn State. Following graduate school, she worked in Boston at a residential facility serving two distinct populations: highly aggressive individuals with mental health issues and individuals with autism and developmental disorders. After that, Dr. Carr went to Western Massachusetts to help with training at an autism clinic before moving back to Oklahoma after 16 years away.
Dr. Carr currently works as a behavioral consultant in local school districts and teaches online courses for universities and colleges around the country. She served on an Autism Crisis Committee at OU Health Science Center and the School Climate & Culture Task Force for Norman Public Schools. She served as the secretary for the American Psychological Association's Society of Behavioral Neuroscience and Comparative Psychology (Division 6) and the Applied Behavior Analysis Special Interest Group on Ethics. She has written on reproductive fitness, animal models of bipolar disorder, ethics in research, and treatment in rural schools.
Neil Chapman


MS Computer Information Systems and MBA
Neil Chapman earned an MBA with a Specialization in Accounting from Nova Southeastern University in 1992 and a Master of Science in Computer Information Systems, also from Nova Southeastern University, earned in 1997.
Neil Chapman has over 33 years of professional experience in the high-tech industry. He began his career with IBM in Boca Raton, Florida in product engineering. He has held engineering positions with Modular Computer Systems and Honeywell Building Automation. Chapman has served as the manufacturing engineering manager at Tau-Tron, Inc. in Chelmsford, Massachusetts, and then as director of manufacturing engineering for Coulter Electronics in Miami, Florida. He founded Electronic Test and Assembly Corporation (ETAC) In Fort Lauderdale, Florida. After selling ETAC Chapman he worked as the engineering manager for a division of Tyco Industries. When this facility moved to Connecticut, Chapman developed a database management system for underwriting municipal bond insurance at Municipal Bond Insurance Company. He then worked for Neurometric Vision Systems and Identification Technologies International, two startups in facial recognition systems. There he functioned as vice president with management responsibilities in accounting, finance, marketing, and engineering.
Neil Chapman has over 20 years of college and university experience teaching various subjects, including financial and managerial accounting, entrepreneurship, statistics & probability, research methodology, critical thinking, algebra, operating systems, UNIX, network design, TCP/IP, and software engineering. He resides in Delray Beach, Florida, and is researching mergers & acquisitions.
Anjaih Clemons


MS Leadership
Anjaih Clemons-Williams is the Assistant Registrar at Southwestern College's main campus. She earned both her bachelor's degree in business administration and her Master of Science in Leadership from Southwestern College. Anjaih has been an affiliate faculty member at Southwestern College Professional Studies since 2015, teaching courses within the Strategic Leadership program. She resides in Winfield, Kansas with her husband, a middle school counselor and their dog Kane. In her spare time, she enjoys traveling.
Lori Colvin


MA Education and MA Communication
Lori Colvin holds a Bachelor of Arts in Integrated Marketing Communication and Master of Arts in Communication from Wichita State University, a Bachelor of Arts in Elementary Education from Southwestern College, and a Master of Arts in Education from Baker University.
She spent eight years working for both non-profit and for-profit organizations as a marketing and communications specialist before changing careers to become an elementary teacher. She has been an elementary teacher since 2013 and has served in various teacher-leader positions throughout her career as an educator.
She has been an affiliate faculty member for Professional Studies since 2011, teaching courses within the general education program. She is passionate about helping adults find success in their educational journey and making a positive change in their lives.
James Culp


MBA and MS Civil Engineering
James Culp earned his Master of Business Administration from Mississippi State University and his Master of Science in Civil Engineering from Missouri University of Science and Technology. He is also a state-registered Professional Engineer.
James is a senior Air Force officer and currently serves as Director, Alaskan Command Air Force Forces Staff, Joint Base Elmendorf-Richardson, Alaska. Prior to this assignment, James served as the Director of Installations and Mission Support, Continental United States North American Aerospace Defense Command Region – First Air Force (Air Forces Northern), Tyndall AFB, Florida. James has over nine years' of command experience, including in deployed environments. He has served over twenty-eight years of active duty in various operational and engineer assignments across the total force continuum enabling the beddown/sustainment of multiple weapon systems and mission sets to include T-37, T-38, T-1, C-141, C-17, B-1B, KC-135 aircraft as well as Intelligence and Cyber Warfare systems.
James has been an adjunct faculty member with Southwestern College since 2001 during which time he has actively been involved in course development and teaching (on-ground and online). He had the opportunity to set up the original Intermediate and College Algebra courses for Southwestern and has taught numerous other Mathematics, Business, and Economics courses over the years.
Sherri Culp


MBA and MS Mechanical Engineering
Sherri Culp is an adjunct faculty member at Southwestern College and has been teaching various math and business courses since 2004. She holds an M.S degree in Mechanical Engineering from the University of Missouri at Rolla, and an MBA degree from Southwestern College. Culp is a board-licensed Professional Engineer and a certified Six Sigma Black Belt.
Culp currently works full-time as a senior manager, R&D for one of the fortune 500 companies where she leads global product development projects from ideation through implementation. Her responsibilities include researching new materials, processes, and technologies, developing innovative product ideas and concepts, improving manufacturing processes and quality control, and driving customer satisfaction and business profits. Culp has over 20 years of experience in R&D, new product design and development, manufacturing, quality control, and project management. She has received a multitude of awards and patents for design and product innovation.
Mary Dickerson


PhD Educational Administration
Dr. Mary Dickerson has served as an adjunct professor at Southwestern College since 2012. Teaching the incredible students at Southwestern continues to be a highlight of her career.
Dr. Dickerson began her education career as a music teacher in both public and private schools. She has taught strings, orchestra, and general music, to students in K-12 schools. In addition, she has taught the Suzuki violin method to children as young as three years old, and adults.
For the past 25 years, Dr. Dickerson has served as a school administrator in both public and private schools. Her vast experience includes, elementary principal, middle school principal, preschool-grade 8 Head of School, and K-12 Head of School. Most recently Dr. Dickerson served as Head of School at The Independent School in Wichita, Kansas. Currently, she serves as K-4 principal at the McLean School in Potomac, Maryland, a K-12 school which supports students with learning differences.
Dr. Dickerson has earned a Bachelor's Degree in Music Education/Violin from the University of Kansas, a Master's Degree in Education from Lesley University, a Master's Degree in Educational Leadership from Harvard University, and a Ph.D. in Educational Leadership from Boston College.
Dr. Dickerson enjoys the balance between being a practicing school leader and an adjunct professor at Southwestern College. The many and varied connections between both of these positions add depth to her understanding of how all students learn and grow.
Randall Doll


MA Business Management
Randall Doll is a lifelong resident of Kansas. He owns Walnut River Ranch, located in the Flint Hills tallgrass prairie region, which contracts row crop, cattle and native bluestem hay production. He is a board member with American Ag Credit located in Santa Rosa California as well as Farm Credit Council Services in Denver Colorado. He is the President and CEO of Capital Partners Group LLC, a training and development firm.
Doll has an extensive business background that encompasses Fortune 500 management positions including PepsiCo Inc./Pizza Hut Inc. located in Wichita, Kansas and Purchase, New York, as well as over a decade of experience in government including elected and appointed positions at the regional and state level. He has served the past three governors of Kansas and most recently served on the Kansas Parks and Tourism board, a cabinet-level position for the State of Kansas.
He has been teaching at the university level since 2005 primarily in the academic fields of strategic planning and economics and has developed and deployed credentialed, post-secondary undergraduate programs for our nation's finest: The United States Air Force. He holds a BA in Business from Wichita State University's Barton School of Business and an MBA from Webster University located in St. Louis, Missouri.
Anika Doucette


MS Human Relations and Business
Anika Doucette attended Louisiana Tech University where she received a Bachelor of Science Degree in Medical Technology (Clinical Laboratory Science) in August 2001. She later received a Master of Science Degree in Human Relations and Business from Amberton University in Garland, Texas in May 2005.
Mrs. Doucette's VA career spans over 19 years of service. She began her career at the Overton Brooks VA Medical Center in Shreveport, Louisiana where she completed a one-year clinical internship in Medical Technology. Mrs. Doucette then went on to the North Texas VA Medical Center in Dallas, Texas as a medical technologist, and generalist. In that role, she was responsible for complex analysis, quality control and evaluation of normal and abnormal laboratory results.
In June of 2005, she became an employee at the Atlanta VA Medical Center. While at the Atlanta VA, she has served in a multitude of roles, including health system specialist, chief of voluntary service, and chief of the Consumer Affairs Department.
In 2011, after excelling at multiple roles within the local facility and Veteran Integrated Service Network (VISN), Doucette embarked upon an exciting journey and became a member of the Office of Patient Centered Care and Cultural Transformation Program Office, VHA Central Office, serving as a field consultant. In February 2020, she became a Regional Lead responsible for Whole Health implementation for over 35 facilities spanning from Louisiana to North Dakota. She supervises field consultants and works collaboratively with VA facility executive leaders across the country to strategize, plan, coordinate, and implement whole health as an approach to healthcare delivery in a patient-centered culture. She is also a PROSCI Certified Change Management Practitioner.
Doucette resides in Georgia with her husband and children. She enjoys reading and basking in tranquil outdoor spaces. A giver to her community, she serves the community through her sorority, Alpha Kappa Alpha Sorority, Inc.
Jim Duncan


MBA Management
As a business leader and non-traditional learner, Jim Duncan understands both the value of continuous self-improvement and the struggles that can arise when trying to balance career, family, and academic responsibilities. He believes sustainable and effective workforce development, whether in a corporate, government, or higher education environment, requires motivated leaders and learners.
His learner-centered and competency-based philosophy of teaching has been honed over 12 years of designing, developing, and delivering high-quality, innovative, and engaging organizational training and college instruction at the undergraduate, master's, and doctoral levels.
Three key strategies drive his teaching: (1) providing substantive and differentiated feedback in both formative and summative assessments to help each student achieve learning objectives, (2) developing the professional competencies of students so they can lead and succeed in "the real world;" and (3) mentoring students to help them overcome barriers to success. Duncan's students know that he cares about their learning and their ability to make a difference in not only their own lives and careers but in society as a whole.
Caleb Ediger
Doctor of Nursing Practice – Organizational Leadership and MS Nursing – Leadership in Healthcare Systems
Dr. Caleb Ediger currently is the Associate Dean of Health, Education, and Public Services at Butler Community College in El Dorado Kansas. Dr. Ediger has also been affiliate faculty at Southwestern College since 2017.
Dr. Ediger graduated from Eastern Mennonite University in 2003 with his Bachelor of Science in Nursing. He started his career path working in Trauma intensive care at Ascension Via Christi in Wichita KS. Wanting to expand his knowledge of critical care nursing Dr. Ediger spent a few years working as an intensive care float pool nurse and a travel nurse.
Dr. Ediger soon felt the call into nursing leadership and spent a few years as a nurse leader for critical care and post anesthesia care. Dr. Ediger has spent the past seven years in academia teaching undergraduate and graduate nursing, simulation, and nursing and systems leadership at Wichita State University, Newman University, and now Butler Community College.
Dr. Ediger completed a Master of Science in Nursing with an Emphasis in Leadership in Health Care Systems from Grand Canyon University in 2013, and a Doctor of Nursing Practice in Organizational Leadership from the University of Kansas in 2018.
Jason Ellis
AWMA, AAMS, CHEP, MBA Management and Strategy
Dr. Ellis earned his Doctorate of Business and Administration in International Business from Walden University. He has earned an MBA in Management and Strategy from Western Governors University. He also received a BA from the University of Connecticut.
Dr. Ellis currently works as a Financial Advisor and has over 9 years of experience in the Finance industry. He is responsible for assisting Families and Business Owners develop financial plans to achieve their Investment, Retirement, and Estate Planning goals. He is a certified financial planner professional and holds three other financial designations; CRPC® – Chartered Retirement Planning Counselor, AWMA® – Accredited Wealth Management Advisor and AAMS® – Accredited Asset Management Specialist.
Dr. Ellis teaches courses within business administration and financial management for Professional Studies. He currently resides in the Greater Hartford area of Connecticut.
David Englestad
David is a Southwestern College MBA alumnus and IT professional with over 30 years of experience working with computer hardware, software, and networking technologies as well as voice communications in a variety of support, development, and leadership roles. He is a US Navy veteran and traveled extensively within the continental United States and abroad. David's passion is to learn and share knowledge with others, especially in the realm of technology. His hobbies include building computers and home networks, fixing anything broken that he can find an instructional video for, and spending time with friends and family exploring the outdoors, playing board games, or having deep philosophical conversations.
Sheryl Erickson
EdD Educational Leadership
After a hip replacement surgery a couple of years back, with a month of not being overly scheduled, I became a new me. I'm not sure all of what I am or will become, but I'm on my way. Some of my life roles that are overlapping the old me and the new old (I'm 60+) me include educator (from elementary classroom teacher to principal to instructional coach to professor of education), mom (one great son who is a criminology professor in Georgia Southern University, he's a good cook and good with plants/gardening-when time allows) a sister (one sister/ two brothers), a friend, and a lover (of books, reading and libraries). I believe education is about providing people with choices and 42 years of being an educator have certainly provided me with life experiences and choices I would have never imagined as a child.
Darron Esan
MS Criminal Justice
Darron Esan is a 24-year law enforcement professional, currently holding the rank of lieutenant with the Orlando Police Department. Prior to his law enforcement career, Darron graduated from Florida State University with a Bachelor's of Science Degree in Criminology. Shortly after graduation, he began a career with the Tallahassee Police Department where he served as a Patrol Officer for three years. Esan was hired by the Orlando Police Department in 1999 where he was promoted to sergeant in 2006. As a sergeant, Esan supervised the first Joint Homicide Investigation Team, the first of its kind in the United States, investigating high-profile homicide cases in the central Florida region. In 2014, Esan was promoted to the rank of lieutenant. He is currently serving as a watch commander over the Orlando International Airport Division.
During his career, Lt. Esan has had the opportunity to serve as a Hostage Negotiator for 10 years and currently serves as the deputy team commander over the Emergency Services Unit. As a member of the Emergency Services Unit, Lt. Esan responded to and assisted with the coordinated response to the Pulse Nightclub shooting among many other critical incidents which required an ESU response.
Lieutenant Esan has an MS in Criminal Justice from the University of Wisconsin. He also holds certifications including Digital Professor, Human Diversity Instructor, State of Florida General Instructor, Basic Narcotics Investigations, and DEA Narcotics Investigations. He has been an adjunct professor for Southwestern College Professional Studies since 2017 and has had the opportunity to serve as a course developer for multiple courses within the Criminal Justice and Homeland Security disciplines.
Lori Fiorino
MA Counseling
Loriana (Lori) Fiorino is a retired master police officer and detective of the Orlando Police Department where she was employed for more than 20 years. As a detective in the Special Victims Unit, she retired as their expert in working child exploitation cases.
Fiorino is currently a detective analyst with the Osceola County Sheriff's Office in the Internet Crimes Against Children (ICAC) Task Force Unit, which deals with all online child exploitation cases. As a member of the ICAC Task Force, she has had the opportunity to consult with numerous experts at the local, state, and national levels in the area of child pornography, internet child solicitation, and computer forensics. Possessing a passion for educating officers, civilians, children, and parents about the dangers behind the screen, Fiorino engages in public speaking, seminar presentations, and in-home coaching regarding internet safety.
Fiorino earned her B.S. in Criminology from Florida State University in 1993. She later earned her master's degree in Counseling from Webster University. She is currently a registered marriage and family therapist intern in the state of Florida and teaches as an adjunct in the areas of psychology, criminal justice, and sociology.
Deborah Fortner
MA Organizational Management
Deborah holds an MA in Organizational Management from the University of Phoenix, and a BS in Management from Louisiana State University. She is a Vice President – Sr. Operations Project Consultant for one of the largest financial institutions in the United States. In this role, she is responsible for governance and oversight, business continuity, and works extensively partnering with product partners, risk, compliance, business control, and vendor management.
With over 15 years working in the financial institution industry, Deborah provided oversight on business processes and procedures, ensuring operational procedures complied with risk and compliance. She worked on key projects and supported rollouts of corporate initiatives that enhanced the maintenance of a sustainable controlled environment. In addition, she has 22 years in management experience which includes mail distribution, operations, oversight, and project management. She has worked in a variety of industries to include financial services, media communications, and education.
Deborah has been a part of the Professional Studies faculty for five years and facilitates classes in operations and quality management for the undergraduate programs. She is a member of Alpha Phi Omega Service Fraternity and a past member chapter member of the Mail Systems Management Association (MSMA). Deborah currently resides in Texas.
Vernon Friday
MS Management and Master in Educational Technology (Cert. Executive Leadership)
Vernon Friday has a master's degree in Management (MSM) from Southwestern College. He also has a bachelor's degree in Strategic Leadership from Southwestern College and an associate's degree from Central Texas College.
Vernon was previously the owner of a mobile notary services business. He was the assistant director for recruiting and military affairs for the Fort Bliss, Texas campus of Park University. Prior to that, he was a transition counselor for the Army Career and Alumni Program (now known as the Soldier for Life-Transition Assistance Program). Vernon had spent most of his professional years as a member of the U.S. Army, mainly working as the senior enlisted manager in the perioperative nursing section and surgery department. He is a veteran of Operation Iraqi Freedom (Mosul, Iraq), where he received the Combat Action Badge (CAB), and Operation Enduring Freedom (Afghanistan), where he received the Bronze Star Medal (BSM) for service. He retired from the U.S. Army in 2012 after more than 24 years of service to his country.
Vernon has been an affiliate faculty member for Professional Studies since 2015, teaching courses within the Operations Management and Strategic Leadership programs. He is a fan of all things related to management and leadership. He is also a fan of history and is a voracious reader who owns thousands of books. He tries to inspire students and others to be life-long learners. He is married, and his wife is a Licensed Master Social Worker who is also a social work Field Instructor for the University of Texas at El Paso (UTEP). Vernon is proud to be a member of Southwestern College's faculty and proud to be a Moundbuilder.
Micah Fry
MA Communication
Micah Fry is an affiliate faculty member and project specialist at Southwestern College Professional Studies. She has an associate's degree in graphic design from Cowley County Community College, and both her bachelor's degree in strategic communications and her Master of Arts in Communication are from Wichita State University.
After teaching on Southwestern's main campus, Fry came to Southwestern College Professional Studies in 2019. She teaches professional communications and speech, both online and in person through the school's partnership with T-Mobile.
She resides in southcentral Kansas with her husband, who is a collegiate soccer coach, and their two dogs, Mosby and Daphne. In her spare time, she enjoys reading and traveling.
Shana Gardner
Master of Jurisprudence and MA Organizational Management
Shana Gardner holds a Master of Jurisprudence in Labor and Employment Law – Tulane University, New Orleans, LA., Master of Arts in Organizational Management – University of Phoenix, Dallas, TX Campus and a Bachelor of Arts in Business Management – Dillard University, New Orleans, LA.
She currently works in the banking industry as an employee relations investigator. She has more than 25 years of experience in business management and human resources management. She joined Southwestern College Faculty in August 2015. She resides in Dallas, TX area and loves watching movies in her spare time. 
Earl Greenia
PhD Public Administration Health Policy and Management and Organizational Behavior and Leadership, MHA, and MS Accounting (Cert. Emergency/Disaster Management)
Dr. Greenia received the MHA and PhD in Public Administration from the University of Southern California. Dr. Greenia has over 20 years of diverse experience in healthcare operations, quality management and strategic planning. He has worked in several settings, including government, for-profit, not-for-profit, academic medical centers as well as a children's hospital. Dr. Greenia is board certified in healthcare management and is a Fellow of the American College of Healthcare Executives.
Dale Hager
MA Emergency Management
Captain Dale Hager has served in Law Enforcement for the past 24 years as an officer, detective, school resource officer, DARE officer, canine handler, narcotics investigator, sergeant and captain for the State of North Dakota, the City of Lino Lakes, the University of Minnesota Police Department and, most recently, for the City of White Bear Lake. He has taught in higher education since 2015 and with Southwestern College Professional Students since 2016.
Hager's servant-teaching style focuses on equipping students with the knowledge and skills they need to not only succeed in their selected fields, but also to recognize their unique ability to move their professions forward. He attempts to impart any wisdom learned from both successes and failures he's experienced to students in an attempt to encourage them to recognize their own potential and opportunities for growth. Specifically unique to policing, his wish is to leave the profession better than how he found it and in the better prepared hands of our future leaders.
He earned his Master of Arts in Emergency Management from Walden University and his bachelor's degree from Metropolitan State University.
In his free time, Hager enjoys spending time with his family, playing basketball and camping – or as some like to call it – "glamping."
Joseph Hamlett
DBA Organizational Leadership and MBA Information Technology Management
Dr. Joseph E. Hamlett started teaching at Southwestern College in 2014. He holds associates degrees in both Human Resource Management and Aviation Maintenance Technology, a bachelor's degree in Computer Operations Technology, an MBA in Information Technology Management and a Doctorate in Business Administration specializing in Organizational Leadership. He has over 20 years of leadership experience in both the military and civilian organizations.
Dr. Hamlett recently retired from nearly 35 years of combined military service where he was the senior enlisted advisor for the Missouri Air National Guard. In this role, he was responsible for all matters affecting the readiness, training, and professional development for all 1,900 enlisted members in the Missouri Air National Guard.
Dr. Hamlett currently works at Honeywell FM&T as a Technical Learning Specialist where he is responsible for curriculum development and facilitating training for newly hired engineers, inspectors, operators and supervisors. He is an entrepreneur and is the owner/operator of Leading 2 Change Consulting, LLC a leadership training and development firm.
Dr. Hamlett teaches courses within the Business Administration, Leadership and Management degree programs for Professional Studies. He currently resides in Grandview, MO with his wife of 35 years, three adult children, and five grandchildren.
Jessica Hance
MBA and MS Leadership
Jessica Hance holds a bachelor's degree in Psychology from Southwestern Adventist University and two master's degrees in business administration, and leadership from Grand Canyon University. She is no stranger to the online learning modality and often shares strategies that helped her along the way. As the first in her family to complete a college degree, she's experienced many roadblocks in her educational journey that almost made her quit. Her experience has helped her realize the importance of education and she attributes much of her success to her encouraging mother.
Hance has worked in the accounting field since the early 2000s. She has taught a variety of finance, accounting, and business courses at Southwestern College since 2017. Currently, she works full time as a financial analyst for a research university where she produces, compiles, and analyzes a wide array of reports relating to business operations that help executive leaders make key decisions. She is often called upon for her streamlining capabilities on a variety of processes that has improved the flow of common activities within her department as well as improved the accuracy of information. She's a firm believer that good data helps make good decisions.
Personally, Hance loves all animals and has five cats. She also enjoys playing video games in her free time and walking around the neighborhood with her cats in their pet stroller. While this may seem weird to some, her enthusiasm to be herself resonates throughout her personal and professional life. Many learners have found her very easy to talk to. She encourages communication as a key aspect of student success, especially in an online environment. She enjoys working for Southwestern College and looks forward to getting to know each of her students.
Aenea Harbes
MS Family Therapy
Aenea Harbes holds an MS in Family Therapy. She has worked in mental health since 2008 when she started as a case manager for one of the local community mental health centers. Aenea went on to earn her BS in Criminal Justice along with a certificate in homeland security through Southwestern College.
Aenea currently works at Comcare as a Marriage and Family Therapist and as a supervisor over case managers. She has had experience in providing therapy in a community mental health setting, private practice, and also in corrections. Aenea has spent most of her career working with children, primarily those who have suffered trauma. She is a registered play therapist and has also been trained in eye movement desensitization and reprocessing to help those who have suffered traumatic experiences. he has utilized her current knowledge to provide training to other professionals in areas such as diagnostic clarification and how to help other professionals assist patients in navigating what can at times be a tricky system.
Aenea has taught for Southwestern College since 2013 and enjoys being able to give back and teach Learners about the field of psychology and how that can transfer into their current career aspirations.
Chris Harris
MS Organization Performance/HR
Chris Harris is a credentialed human resource professional with the distinctive Senior Professional in Human Resources (SPHR) from the Human Resource Credentialing Institute (HRCI), as well as the SC-P credential from the Society of Human Resource Professionals (SHRM).
Harris has been an affiliate faculty for Professional Studies since 2016 and teaches a variety of human resource and operations management courses. He also has the privilege to assist with special projects within the Professional Studies programs.
He holds a Bachelor of Science degree in Healthcare Administration and a Master of Science degree in Organizational Performance & HR, both were obtained in the hybrid and online setting, which provides him with a solid background in the PS teaching style. Professionally, he has several years of human resource experience in local government, private industry and healthcare organizations providing all aspects of HR operations and leadership. In addition to his HR experience, Harris is a certified paramedic and certified EMS Instructor often assisting in teaching EMS programs.
Misty Harroun
MS Criminal Justice
Misty Harroun obtained a master's degree in criminal justice with an emphasis in law from Kaplan University in 2009. Harroun was then a police officer with Cape Coral Police Department where she had the opportunity to be a drug recognition expert and a detective. She worked in property crimes, fraud investigations, and major crimes. Harroun was assigned to the Violent Crimes Task Force with the FBI and to the Fraud Division at the State Attorney's Office.
Harroun spent seven years teaching criminal justice courses at Kaplan University prior to it becoming Purdue Global. Harroun then went to Miccosukee Police Department where she had the opportunity to be the field training supervisor, assigned to the Bureau of Indian Affairs with the FBI and road patrol sergeant. Harroun is now a special investigator for GEICO.
Terrell Hebert
MEd Instructional Technology and MS Information Technology
Terrell Hebert is originally from Baton Rouge, LA. He graduated from Oswego High School in Oswego, Illinois in 1975 and joined the United States Navy where he spent 22 years on active duty. He retired from the USN working for the NROTC Unit at Virginia Tech University. After retiring from the USN, he obtained an associate's degree from Northern Virginia Community College (Networking), a Master's Degree in Information Systems Technology (Software Development), and a Master's Degree in Education (Instructional Technology) from American Intercontinental University. He worked in the corporate sector for Pitney Bowes and Avis Corporation for a couple of years before moving into the Department of Defense.
Currently, Terrell serves as a GEO Spatial Analyst, Data Visualization Engineer, Business Process Analyst, Knowledge Manager, SharePoint Engineer, and Data Analyst for Jacobs Engineering based out of Tampa, Florida. Terrell is currently on contract for the Department of Defense based in Stuttgart, Germany. He currently owns a home near Sarasota, Florida.
Terrell has more than 20 years of DOD experience working contracts and living in Northern Virginia, Saravejo, Bosnia, Baghdad, Iraq, Stuttgart, Germany and even Hawaii. He has more than seven years of teaching experience teaching for three major universities.
He holds a certification in IT Project Management, Knowledge Management, and Security Plus. Currently pursuing a certification in Microsoft Power BI, ESRI, and Tableau.
Peter Herdt
MPA and Master of Criminology
Peter Herdt served 34 years in law enforcement spanning three states: California, Vermont, and Ohio where he held the position of chief of police for five of the seven police departments he served. He began his career as a patrolman with the Oakland Police Department in California. He also worked as a field evidence technician, sergeant in the patrol and Special Operations Section, SWAT Team leader, detective-sergeant, and supervisor. He left there to become chief of police of the Springfield Police Department in Vermont. Later, he relocated to Ohio to be chief of police at Ohio State University, then Correction Training Program manager for the Law Enforcement & Correction Institute at Central State University. Subsequent positions included the chief of police for the City of Riverside, chief of police for Jackson Township, and chief of police for the Clearcreek Township.
Following his retirement from the police service, he worked for 12 years as a private consultant in police and security administration/operations for municipal governments, universities, and private corporations. He has been an affiliate faculty member for Professional Studies since 2007.
Herdt holds a Master of Criminology degree from the University of California at Berkeley and a Master of Public Administration degree from Golden Gate University, San Francisco where he was awarded an Outstanding Achievement Certificate of Accomplishment for Academic Excellence after achieving a 4.0 grade point average. For 25 years he was a Certified Protection Professional by the American Society for Industrial Security – International, and a personal protection specialist by the Executive Protection Institute. He is a graduate of the Police Executive Leadership College, the U.S. Secret Service Dignitary Protection School, and Ohio Peace Officer Training Commission Certified Special Subject Instructor. Since 1988, he has served as a lead police management consultant for the Ohio Association of Chiefs of Police. He also has substantial experience in dignitary/executive protection and performing promotional assessment centers and organizational assessments for public safety agencies.
Herdt has received a multitude of awards and recognitions from the departments he has served throughout his career and was interviewed by ABC's 20/20 and CNN-HLN regarding his investigation of a serial killer.
Kenneth Jackson
DM Organizational Leadership, Master of Health Service Administration, MBA, and Master of Education – Educational Management
Dr. Jackson earned his Doctorate of Management in Organizational Leadership from the University of Phoenix. He also has master's degrees in Health Service Administration, Educational Management, and Business Administration from Strayer University. He is also a certified Lean Six Sigma White Belt.
Dr. Jackson currently works as a procurement and fleet manager where he is responsible for managing and training county personnel for his county's procurement functions adding analytical reviews to complex purchasing requirements. He is also responsible for establishing standard operating procedures for the purchasing department to ensure all purchasing functions and operations are efficiently executed.
He has been awarded the ATLAS Award for Supply Chain Performance and Supply Chain Efficiency as well as the Naval Supply Efficiency Blue "E" Award.
Dr. Jackson teaches courses within the Business Administration and Operations Management degree programs for Professional Studies. He currently lives in Delaware.
Matthew Johnson


DM Organizational Development and Change Management, MS Management, and MS Project Management
I had the privilege of growing up on the missionary field. My parents were led to work on the island of Antigua in the West Indies. They retired after 46 years.
I left the island in 1979 to attend college in Tennessee. After completing my Bachelor of Arts in Communications 1983, I married a young lady from Kansas. We moved back to Kansas to start a family and begin to find our place in this world.
I have been involved in nonprofit work for most of my career. From managing a nonprofit media outlet, at-risk youth, after school youth programs, hunger activist, financial education to grief workshops for families.
One of my goals was to teach at the college level. I wanted to be able to provide a different level of experience for the students than I experience during my early educational journey. To achieve this goal, I pursued a dual Master's Degree in Project and Business Management. This led to a Doctorate in Management with an emphasis in Organizational Development & Change to complete the process.
With experience in leadership and fundraising for nonprofits, the emphasis for my dissertation dealt with successful fundraising through improved organizational climate. Organizational climate and culture impact success more than it may be given credit. I enjoy looking into these aspects of an organization.
I taught four years in a face-to-face setting on the University of Phoenix Campus in Wichita. I have been with Southwestern College Professional Studies since 2016. I also teach Ethics for Tabor College in Hillsboro Kansas.
I am also a professional yo-yo player known as Brother YO.
Michael Johnson
PhD Management, Leadership and Organizational Change, MS System Engineering, and MBA Technology Management
Dr. Michael Johnson, Ph.D. has 30 years of aerospace engineering experience, which has included various assignments from individual contributors to management in the areas of simulation support of research and development, lab test, flight test, and new airplane design. He has held positions including R&D computer operations manager, systems engineer for the 787 static and fatigue aircraft interfacing with all global partners, and 787 engineer training development and deployment leader to name a few.
Dr. Johnson holds a B.S. in Computer Science, an MBA in Technology Management, an M.S. in Systems Engineering, and a Ph.D. in Management. He is a Distinguished Toastmaster, the highest level education award available. Dr. Johnson is also an experienced mentor and trainer, and recognized leader within the local district organization.
He resides in Garden Ridge, Texas near San Antonio.
Shelley Koltnow
JD, MBA
Shelley C. Koltnow holds a Juris Doctor (JD) degree from the C. Blake McDowell School of Law at the University of Akron in Akron, Ohio. She has been licensed to practice law by the Ohio Supreme Court since November 1989. She completed her Bachelor of Science (BS) degree in biology at Allegheny College in Meadville, PA, and her Master of Business Administration (MBA) at the University of Phoenix. Shelley also is board certified in healthcare management by the American College of Healthcare Executives (FACHE).
Koltnow practiced transactional and regulatory law from 1989 to 1997. Following her time as a practicing attorney, Shelley served two Ohio health systems as their chief legal officer, establishing some of the first healthcare corporate compliance programs in Ohio. She joined Via Christi (now Ascension Via Christi) in Wichita, KS in 2006 as its vice president of corporate responsibility. She also served as the Institutional Compliance Officer for the University of Texas Southwestern Medical Center in Dallas, TX. There, she oversaw compliance for academic, research, medical center, and physician billing, as well as serving on several campus-wide ethics and compliance committees. In 2014, she started a compliance consulting firm (IntraVires Health Compliance Consultants), serving clients around the country.
Shelley has served on the Audit Committee of Presence Health and the Arthritis Foundation – Heartland Region, in Chicago and as a member of several boards of nonprofit organizations. She has served on organizational committees such as Institutional Review Board, Ethics Committee, Pension Oversight, Worker's Compensation, Human Resources, Executive Compensation, Physician Compensation, IT Governance, Policy & Procedure, HIPAA Compliance, Executive Compliance, Risk Management, Executive Management, and Revenue Cycle.
Koltnow teaches online courses for Professional Studies within the Health Administration and Business Administration programs. She resides in Indiana.
Scott Largent
MS Security Management
Scott Largent holds a Master of Science in Security Management from Bellevue University and a Bachelor of Science in Public Relations from Montana State University – Billings.
Largent is currently employed in Corporate Security with the Flex-N-Gate in Urbana, Illinois. Formerly, as a U.S. Marshal, Scott managed the daily administration, surveillance, alarm monitoring, and emergency response for the Department of Justice Security Operations Center in Washington, DC for seven years.
He exceled as a Montana highway patrolman in Billings, Montana. Besides normal enforcement efforts, Scott was a state leader in child safety advocacy, an accomplished public safety instructor, and a media and emergency management liaison. Then, he transitioned to the Nevada Highway Patrol where he added additional duties as public information officer, public safety training officer, and firearms instructor. He served in his first law enforcement role in his hometown of Rantoul, Illinois.
Largent seven years in the United States Marine Corps with specialties of radio technician, advanced marksmanship instructor (and National Match shooter), and marine security guard with postings in Havana, Cuba and Brussels, Belgium. He also served six years with the Montana Army National Guard in artillery fire direction control and wildland firefighting. He currently assists the Police Training Institute of the University of Illinois with tactical scenario training.
Randy Lawson
MS Education
Randy Lawson has served as an affiliate faculty member in higher education at Southwestern College from 1999 through 2016, returning in 2022 and working as an educator at several other area colleges. He helped to develop Human Resource classes in the on-line environment along with classes in law enforcement.
He earned his Master of Science in Education at Newman College in Wichita, Kansas, specializing in Adult Education. He earned his undergraduate degree from Friends University in Wichita, in Human Resource Management.
Mr. Lawson has nearly thirty years of experience in Human Resources, and currently serves as the Human Resource Manager for the Kansas Veterans' home in Winfield, Kansas, which provides services for elderly veterans. He has worked as the Human Resource Director for several non-profit organizations, mostly providing services for the disabled and prior to his career in Human Resources was a Detective with the Wichita, Kansas Police department.
In his free time, he enjoys spending time with his wife, children, and ten grandchildren. He and his wife Tracy love to travel and learn about new places. He loves to ride motorcycles and most recently owned a Honda Goldwing.
Eunmok Lee
PhD Geography
After he was discharged upon completing his military service and graduating from college, Dr. Lee had worked as a Geographic Information System (GIS) & Remote Sensing (RS) engineer for almost ten years. While he was working in the industry, he earned his master's degree and kept dreaming of pursuing a doctoral degree as he wanted to equip himself with a stronger theoretical foundation. When he decided to go abroad for the doctoral program, it was the biggest decision that he made in his life and he earned his doctoral degree in the summer of 2014 at the University of Kansas.
Based on industrial and academic experiences, his areas of expertise are GIS, RS, and Cartography/GeoVisualization. He is also very interested in data science and working on a few related projects. When it comes to teaching, he says "I can't tell you why, but I just love teaching. As the wise say, 'Qui Docet, Discit,'- I've learned a lot while teaching. And it is the joy I experience while teaching that is the most rewarding for me."
He is also a martial artist practicing Kendo for many years. He used to do some other martial arts such as Taekwondo and Hapkido (similar to Aikido) in the past.
Natalie Leutwyler
MS Security Administration
Natalie Leutwyler holds a Master of Science in Security Administration from Southwestern College Professional Studies where she also received two graduate certificates: one in Emergency Planning and the other in Enterprise Risk Management. She also holds two undergraduate degrees from Southwestern: a Bachelor of Science in Healthcare Administration and a Bachelor of Science in Human Resource Development.
She joined the affiliate faculty at Professional Studies in 2019, where she teaches courses in Security Management and Administration. She has over five years of experience in U.S. and global privacy laws and industry-agnostic information security. She worked for several years in the healthcare industry as a HIPAA Privacy and Security Officer, where she stood up a privacy and security compliance program for a CLIA and CAP certified toxicology lab. Currently, she holds a position as a Lead Privacy and Security Analyst, where she champions the development of privacy and security controls in a risk- and compliance-based framework; leveraging regulations and frameworks such as CCPA, GDPR, HIPAA, ISO 27001/2:2013; and NIST 800 series.
Prior to pursuing her passion in privacy and security, Ms. Leutwyler received her Associate of Science degree in Aviation Maintenance Technology from the Community College of the Air Force. For six years, Ms. Leutwyler worked as an A-10 Warthog Crew Chief in the 917th Fighter Squadron of the U.S. Air Force; during which time she deployed to Afghanistan, where she was awarded Operation Enduring Freedom Top Performer by her unit commander in 2012.
Ms. Leutwyler currently resides in Frisco, Texas.
Richard Lewallen
MS Security Administration
Richard Lewallen enlisted in the United States Marine Corp upon graduating high school and continued to serve as an active duty Marine for the next 30 years. During his career in the Marines he worked in the telecommunications field, serving in multiple billets and deploying overseas several times. He was assigned as a senior command advisor both as a First Sergeant and Sergeant Major during his last decade of service. He was privileged with the opportunity to lead an infantry battalion into combat twice, provide mentorship and oversight to the Marine Corps' Aviation School, and guide the professional development of over 10,000 service members serving across the country. Richard retired from the Marine Corps in 2013 and immediately started work as a Junior Reserve Officer's Training Course Instructor at Topeka High School. After two years, he accepted his current position as the Antiterrorism/Force Protection Program Manager for the Adjutant General's Department in Topeka, Kansas.
He holds a Master of Science in Security Administration.
Barbie Light
MBA
Barbie Light holds a Master's in Business Administration degree and a BS in Computer Operations Technology from Southwestern College Professional Studies. She is currently a doctoral student seeking a Ph.D. in Organizational Leadership from Northcentral University with an expected graduation date mid-2023.
She joined the affiliate faculty at Professional Studies in 2012, where she primarily teaches the Senior Capstone course. She has previously facilitated courses in business quality management, PowerPoint, finance management, and professional communications.
She currently works for Spirit AeroSystems, Inc. located in Wichita, Kansas as a Senior Manager in the Defense organization for the Integrated Business Team. Her team provides program management support to all defense programs to include earned value management, integrated master scheduling, RIO (risk, issues, and opportunities), change management, forecasting, and overall business management support. She has also supported system validation in earned value management for the enterprise and she supports ongoing compliance.
Eduardo Lopez
MS Criminal Justice
Eduardo holds an associate's degree in Criminal Justice Technology from Valencia College, a bachelor's degree in Administration of Criminal Justice from Mountain State University, and a master's degree in Criminal Justice from the University of Central Florida. He has provided instruction at the college-level for 10 years with experience in on-ground, hybrid, and online instruction. Eduardo has been an affiliate faculty member with Southwestern College since 2012 and is excited to share his expansive experiences with students.
Currently a member of the management team for the Special Investigations Unit (SIU) at one of the largest insurance companies in the country, he oversees general fraud investigations to major Racketeer Influenced and Corrupt Organizations (RICO) investigations. He works hand-in-hand with local, state, federal law enforcement agencies, and the National Insurance Crime Bureau to assist in the successful prosecution of both civil and criminal cases. Eduardo has held the positions of intelligence specialist with the U.S. Office of Naval Intelligence, superintendent with the Central Florida Regional Transportation Authority in Orlando, Florida, manager of Emergency Support Function -1 with the Orange County Florida Office of Emergency Management, and police officer/violent crimes detective/S.W.A.T. Operator with the Orlando Police Department. Upon retirement as a public servant, Eduardo pursued a dual-career as instructor and college professor.
Eduardo has received numerous awards including Detective of the Year presented by the Victim Services Coalition and State Attorney of the Ninth Judicial Circuit Court of Central Florida, Award of Commendation, Merit Award, Award of Excellence, SIU Investigations of the Year Award Florida, SIU Investigations of the Year Award Country-Wide, and Million Dollar Club Award for Recoveries. He holds extensive advanced certifications related to Criminal Justice.
He currently lives in Central Florida.
Joel Martycz


MS Logistics and Supply Chain Management
Joel Martycz holds two master's degrees, an MBA with an emphasis in Information Technology, and an MS in Logistics and Supply Chain Management, both through Emry-Riddle Aeronautical University. He also holds a BS degree in Technical Management from Embry-Riddle. Joel is a certified Lean Six Sigma Green Belt, and is a member of the American Society for Quality (ASQ). Joel completed his educational goals under a variety of delivery methods including in-person, on-line, and hybrid learning, while on active duty or engaged in full-time civilian employment. As a proud Air Force veteran, completing his undergraduate degree while on active duty, and a working professional balancing career, family, and educational challenges, Joel prides himself on understanding the needs of today's Professional Studies students.
Joel's professional career involves many years of progressive responsibility in manufacturing and supply chain operations, leading operations of up to 600 employees at employers including Space Exploration Technologies (SpaceX), Target and Chewy.com, and The Vitamin Shoppe. He has experience with staffing plans for large operations, vendor compliance, health and safety, developing job instructions, continuous improvement, and training continuous improvement topics. Joel is currently the Director of Network Planning and Production Control for OptumRx, responsible for optimizing the distribution/fulfillment network and production planning for 7+ fulfillment (mail order) pharmacies, delivering over 60 million prescriptions per year.
Joel teaches courses in the Operations Management and Business Quality Management programs for Professional Studies. He currently lives in Phoenix, Arizona.
Renee Mathes


MBA Organizational Leadership
Renee Mathes has worked in the long-term care industry since 1987 with a focus on financial management, human resource management, training and education of staff. She enjoyed working with family members as they work through the aging process with their loved ones.
Mathes takes pride in her work as she believes healthcare is a broad field needing qualified professionals in many different positions. She takes pride in helping her students find their niche in the field and encouraging their futures. She is proud to be part of the faculty at Professional Studies.
She currently resides in rural west Tennessee with her husband.
Misty Maynard


MA Speech and Drama, Theater and Drama
A native Kansan, Misty Maynard was born and raised in Winfield and received her undergraduate degree from Southwestern College. She attended summer school at Emporia State University in '72 and '73 and a six-week workshop on Lessac Voice and Diction at SUNY Binghamton before entering graduate school at the University of Kansas where she received her master's degree in theater.
She worked out of the Bowlus Fine Arts Center in Iola, acting as a communications link between art councils in nine counties, the Kansas Art Commission in Topeka and professional artists and touring companies as the Program Coordinator for S. E. District of Community Arts Councils of Kansas.
She was the Executive Director of the Pittsburg Area Arts and Crafts Association where she advised and aided the Board of Directors on administrative matters, organizational structure and on selecting, implementing and evaluating programs and projects. She submitted grant applications, handled all office concerns, attended state and district conferences, and compiled, typed, and mailed a monthly newsletter. She was an artist in residence through the Kansas Arts Commission in Topeka before she began teaching as an adjunct instructor on the college level and now has over 35 years of college teaching experience.
Maynard owns and operates the Kechi Playhouse, a little theater housed in what was a Methodist church in Kechi, KS. The business has been operating for 38 years. The 100-year-old building underwent a major rehabilitation in 2019 thanks to a Federal Community Development Block Grant. She has written eight full-length plays and is a Kansas Writer's Project Fellow.
Keith Melvin

MBA, CISSP
Keith became part of the Southwestern family in Fall 2009 as a student, transitioning to an affiliate faculty member in Spring 2014. He earned his Masters in Business Administration and a Bachelor of Science in Computer Operations from Southwestern College. He has also earned three associate's degrees from the Community College of the Air Force in Avionics, Electronics, and Information Technology. He is certified in the industry by (ISC)2 as a Certified Information Systems Security Professional (CISSP), and by CompTIA as a Security+, Network+, and A+ IT Technician.
Serving in the Kansas Air National Guard since December 2001, Keith has a wealth of experience in both the private and defense industries. His military experience includes aircraft maintenance on the B-1B bomber and KC-135® refueler, training management, systems administration and cybersecurity for the DCGS intelligence weapon system, and cyberwarfare operations for penetration testing / red team vulnerability assessments as a senior non-commissioned officer (SNCO). His civilian experience includes a handful of customer service positions, physical security supervision, and cybersecurity for a multi-billion-dollar organization.
His greatest joy in teaching is helping students grow through his experiences and lessons learned from the industry. Inspired by key instructors in his own studies, his goal is to encourage students to reach beyond the course with new insights they can use to further their careers. He currently resides in Wichita, Kansas with his wife Bridget, son Johnathan, and never a dull moment with several animals.
Heather Meyer
MBA
Heather is a lifelong Wichitan and alumna of Friends University. She has an undergraduate degree is in Business Management with a master's in Business Administration.  She also has an additional degree in Liberal Arts.
Heather has twenty-five years of professional experience. In addition to teaching courses for Southwestern College, Heather is a Business Development Account Executive for a large national healthcare organization – Ascension Health Care.  She spends her days meeting with hospitals, physicians, and other healthcare facilities and is responsible for growing the patient census for the home care division. Her specialties include marketing, business development, client relations, strategic planning, communications, and forecasting.
Prior to working for Ascension, she worked for many years at Koch Industries as a client account specialist for the engineering polymer business. She was also an intellectual property analyst at Koch working in trademark, marketing, and copyright. Before working at Koch Industries, she worked for 10 years for a national franchisor as the director of franchise communications helping new franchisee owners get their business off the ground.
Her and her husband have three boys ages 12,16 and 16.  In her spare time she loves to travel, dance and spend time with family. She also loves to read, write and enjoys working out. Some of her favorite get-a-ways are Lake of the Ozarks and California. She is very passionate about higher education and loves to help students achieve their goals and dreams.
Shaun Miller
MBA
Shaun Miller is a highly experienced professional with over 20 years of professional experience in information security, business continuity, and overall technology. He has worked in industries ranging from manufacturing to banking and several in between, which gives him the unique ability to not only understand the concepts in which he teaches, but also pull from experiences to connect with students from disparate backgrounds and help them to understand those complex concepts.
Mr. Miller currently serves as the Chief Information Security Officer for a Credit Union Service Organization (CUSO) and multiple partially and wholly owned subsidiaries. In addition to his full-time job, he has also taught at the university level for over 10 years.
He graduated Magna Cum Laude from Park University in 2000 where he earned his B.S. in Computer Based Information Systems. In 2008, he earned his MBA from Baker University. In addition to his formal education, he holds multiple industry certifications related to Information and Cyber Security.
He has served as an advisor to the Board for the Kansas City Chapter of ISACA and on the Executive Board for the Jayhawk Area Council of Scouts BSA and brings his expertise and passion to each area of his life outside of work.
Douglas Mujeye
DCS Computer Science, PhD (ABD) Computer Information Systems, and MS Information Systems
Dr. Douglas Mujeye's background is in software engineering, with over 20 years of experience. He has been in his current with Staffmark Inc. since 2007. Prior to his current role, Douglas was a consultant which gave him some experience across a variety of technologies and industries. His areas of specialization include software application solutions for manufacturing, education, construction, healthcare and banking.
Over the years, Dr. Mujeye has demonstrated leadership, communication and group dynamics skills on a variety of projects. Along with a passion to learn, Douglas has a track record for quickly learning new technologies, which keeps him up to date with current software development methods and environments.
Dr. Mujeye has worked in higher education since 2007 and has taught a variety of courses including Object Oriented Programming – Java, Database Systems, Programming in C++, Introduction to Computing, Excel, Access, Word, and PowerPoint, Cloud Computing, Data Structures, Database Systems, VB.NET, C#, HTML, ASP.NET, Security, IT Capstone, Python, MEAN stack, Software Engineering, Mobile Platform Software Development(JAVA), Game Programming(XBOX – Microsoft), Computer Graphics, Practical Game Development.
As an educator, Dr. Mujeye's objective is to be a motivator to all his students in order to see them develop their personal learning and research interests as well as critical thinking skills. It is his objective to establish and always maintain a student-centric atmosphere while in the classroom. Dr. Mujeye's research interests are in Software Requirements Engineering and Decision Support Systems.
Gretchen Murray
MBA
Gretchen Murray has a Master of Business Administration (MBA) from Linderwood University and an undergraduate degree in Communications from Pittsburg State University. Gretchen has over 25 years of experience as a business consultant in both the for-profit and non-profit sector. Currently, Gretchen is President of Integrity Payments LLC. She is also an Adjunct Faculty member for Southwestern College Professional Studies teaching business and core classes since 2012. Gretchen has served on boards for children and families, homeless veterans, and those living with HIV/AIDS. She has also been involved with fundraising projects for Cystic Fibrosis, Catholic Charities, and the Performing Arts. According to Gretchen, her greatest achievement was directing a large building project for a Benedictine Monastery in Oklahoma.
Elisabeth Musil
DM Organizational Leadership, Master of Information Technology, and MA Organizational Management
Dr. Liz Musil is a business, design, and tech coach living in Rancho Palos Verdes, CA. She is also a university professor in business, research, and information technology, an author, and a web developer. Liz has a doctorate in management and organizational leadership, and worked as an online entrepreneur since 2002. Dr. Musil specializes in coaching entrepreneurs, educators, and organizations in research-based virtual business processes, online enterprise, design, and technology. She has worked with various organizations and universities as a subject matter expert and instructional designer. Liz has consulted to many industries including entertainment, music, social media, cosmetics, banking, and fashion. Dr. Musil's doctoral research is on virtual business and leadership.
Samuel O'Donnell
MA Theology and MS Leadership
Mr. O'Donnell is an adjunct faculty member, mentor, and peer reviewer for Southwestern College Professional Studies. He hails from Omaha Nebraska. He has an associate's degree in Nondestructive Testing Technology from the Community College of the Air Force. He is a Southwestern graduate where he earned a bachelor's degree in Pastoral Studies (Cum laude), a Master of Arts in Theological Studies with Thesis, and a Master of Science in Leadership degrees.
O'Donnell is a decorated combat veteran and a retired senior non-commissioned officer (SNCO) from the Air Force after more than 22 years of active duty service. He is a licensed member with the General Council of the Assemblies of God and is currently working on a Doctor of Ministry degree with a concentration in Church Leadership through Bethel Seminary.
An affiliate faculty member at PS since 2011, O'Donnell teaches general studies, leadership, and ministry courses. He is a lifelong learner and enjoys helping people develop into the best version of themselves.
He and his wife of 32 years live in Grand Forks, North Dakota where he enjoys making leather goods, playing guitar, and spending time with their two grown children.
Melissa Olt
PhD Education – Instructional Design for Online Learning, MS Curriculum, Instruction, and Technology, and MA English and Linguistics
Melissa Olt holds a Ph.D. in education, a M.S in curriculum, instruction & technology, an M.A. in English, and a B.A. in French.
Olt is a published author, an accomplished instructor of English, and a course developer. She has been an affiliate faculty for Professional Studies since 2019, where she teaches English courses and is a writing consultant in the OWC. She has taught English online at multiple institutions of higher education since 2002.
She is a current member of the National Council of Teachers of English and the Academy of Orton-Gillingham Practitioners & Educators. She has a special interest in ESL, foreign languages, and dyslexia. Originally from Indiana, she currently resides in Maryland with her husband and three daughters.
Randall Otto
PhD Historical and Theological Studies
Randall holds four degrees in biblical and theological studies with a Ph.D. in Historical and Theological Studies from Westminster Theological Seminary in Philadelphia. He served as a Presbyterian minister for nearly 30 years till recently devoting more time to research and writing. His 1990 dissertation on the trinitarian vision of German theologian Jürgen Moltmann was published in slightly revised form in 1991. Since then, he has written many articles and book reviews for a variety of theological journals. His recent work interacting with animal studies has yielded a number of articles on animal ethics, with an interdisciplinary book on animal liberation forthcoming this year.
Alongside his years of pastoral ministry and writing, Dr. Otto has taught college and seminary courses in philosophy, comparative religion, and theology in both face-to-face and online formats, including a short time in the Philippines. He has been an affiliate faculty member of Southwestern College since 2003 and has taught most of the courses in its Christian Ministries program.
Dr. Otto has been married to his wife Nancy for 35 years and they have one adult daughter who is a nurse. They live in the rolling hills of Chester County, Pennsylvania, an hour west of Philadelphia, with their three dogs and three cats. Dr. Otto is an avid bicyclist and rides road, gravel, and mountain bikes. He also plays tennis in the summer and cross-country skis in the winter. He also plays classical guitar. In the pithy words of the Westminster Shorter Catechism, his chief goal in all things is to glorify God and enjoy him forever.
Michael Perez
DM Organizational Leadership and Master of Public Administration
Dr. Perez holds a Doctor of Management (DM) degree with emphasis in Organizational Leadership (OL) from the University of Phoenix. He also holds a Master of Public Administration (MPA) degree from California State University Fullerton.
Dr. Perez currently works as a facility security officer (FSO) supporting a small start-up company in Irvine, California. He has over 34 years in the aerospace arena working for the Boeing Company and Northrop Grumman Corporation as an industrial security manager supporting national security programs in the satellite, missile defense, F22 & F35 fighter aircraft arenas. Dr. Perez created knowledge management programs at both companies in anticipation of losing retirement eligible employees.
Dr. Perez teaches courses within the Security Management degree program for Professional Studies. He resides in Murrieta, California with his wife and their two rescue dogs.
Brian Perryman
EdD Aviation and Space Education and MBA Management
Dr. Perryman started teaching at Southwestern College in 2014. He holds a Bachelor's degree in Finance, an MBA in Management and a Doctorate in Aviation and Space Education. Dr. Perryman has over 35 years of experience in business. His business acumen comes from leading and consulting companies in a variety of industries including financial services, manufacturing, automotive, retail, higher education, real estate and big ticket consulting services. He has over 20 years of experience teaching. He also designed two complete first-of-their-kind degree programs in Oklahoma.
Dr. Perryman is a serial entrepreneur and president of Perryman Enterprises, Inc. He oversees the operations of MAFS Consulting (est. 1986), The Professor Tutoring (est. 1989), Federal Direct Tax Services of Oklahoma (est. 2015), and Free Oklahoma School Folders (est. 2015).
Dr. Perryman spends his free time keeping up required continuing education for his real estate license and his tax business. Dr. Brian Perryman enjoys spending time with his fiancé and their four adult children. A native Oklahoman, he currently resides in Oklahoma City where he volunteers as a leader in men's ministry at his church.
Nam Pham
MA English Literature
Nam Pham holds a BA in English Composition, an MA in English Literature from Wichita State University, a BS in Networking and Telecommunications from Fort Hays University, and is a recent graduate with an MBA in Business Analytics and Information Management from Wichita State University.
In addition to teaching English composition and undergraduate senior capstone for the last eight years at Southwestern, he also has eight years of IT experience in cybersecurity ranging from hospital/labs, federal court systems, and state bank IT infrastructures. He currently works for Wichita State University in the Financial Operations department as a Business Technology Analyst, where he is the subject matter expert in PCI-DSS compliance and a liaison between WSU departments and its payment processor.
He currently resides in Wichita, KS with his wife, four children, and two dogs.
Lovetta Quinn-Henry
MS Public Administration
Captain Lovetta Quinn-Henry joined the Orlando Police Department in September 2000. She currently commands the Community Relations Division, which has 68 sworn officers and five administrative professionals. The division encompasses School Resource, Crime Prevention, and the Neighborhood Watch Units. Additionally, the captain manages a Volunteer Coordinator who oversees college interns and community volunteers. The Community Relations Division works with community members, residents and businesses, to ensure safety, police transparency, and community engagement.
As the Police Labor Advisor, Quinn-Henry serves as the advisor to the chief of police on labor matters. She attends arbitrations on the Chief's behalf and participates in grievance procedures. Additionally, she has a primary role in representing the city of Orlando's interest in employee contract negations.
Quinn-Henry's professional history consists of assignments as a patrol officer, Property Crimes, and Crimes Against Children detective. When promoted to the rank of sergeant in 2007, she worked in North and West Patrol Divisions. She later became a detective/sergeant, where she supervised the West Property Crimes and Special Victims Units, and then she was selected as the Orlando Police Department's Public Information Officer. After her promotion to lieutenant, her assignments included the Downtown Community Policing, North Patrol Division, and the Training/Inspections & Accreditation Unit. In her past captain assignments, she managed the West Patrol and Criminal Investigations Divisions.
She currently serves as the Deputy Team Commander for the Critical Incident Stress Management Team (CISM), which provides peer support for officers and professional staff. She is a member of the Central Florida Chapter of the National Organization of Black Law Enforcement Executives (NOBLE), National Association of Women Law Enforcement Executives (NAWLEE), and the International Association of Chiefs of Police. She also enjoys being a mentor for the police department's youth mentoring program, Operation Positive Direction.
Quinn-Henry earned her B.S. in Criminal Justice from Columbia College and her graduate degree in Public Administration from Troy University. As a wife and mother, she values family time as well as time spent as an active member of Alpha Kappa Alpha Sorority, Incorporated.
Jamilah Rattler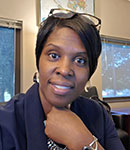 PhD Education Organizational Leadership and MA Education Supervision and Administration
Dr. Jamilah Y. Rattler is the Provost for the United States Air Force, Defense Language Institute English Language Center (DLIELC) in San Antonio, Texas. She serves as the top education advisor and senior management consultant to the commanding officers and staff. Her role is to establish, revise, and review policies, procedures, mission objectives, and organizational design.
Dr. Rattler served for over two decades as a Training & Mobility Exercise Coordinator (DHS FEMA), Training Officer (USCG), Training Program Manager (U.S. Navy), Lifelong Learning Branch Director (U.S.M.C.), Instructional Systems Designer (US Navy), and Education Director (U.S. Navy).
She has a wide range of international experience having served in assignments around the globe throughout DoD and DHS organizations. She is also a proud veteran of the U.S. Air Force enabling her to provide perspectives from both the military and civilian standpoint. Dr. Rattler is also an adjunct professor at Southwestern College's School of Professional Studies.
Dr. Rattler has a Ph.D. in Education with a specialization in Organizational Leadership, M.A. in Education with a specialization in Administration and Supervision, and a B.A. in Psychology. In addition to her educational successes and professional career, she enjoys spending time with her family, writing, traveling, and riding her motorcycle.
Harold Reynolds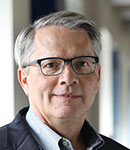 DBA Leadership, MBA Leadership, and Bachelor of Science Accounting
Dr. Reynolds obtained his Doctor of Business Administration (DBA) from Walden University, MBA from Southwestern College, and Bachelor of Science in Accounting from Baker University. Dr. Reynolds is also a non-active Certified Public Accountant.
Dr. Reynolds currently works at Koch Industries as Senior Director of Business Process Transformation. He has over 30 years in leadership positions in Information Technology (IT) roles. He has been CIO of several divisions of Koch Industries and led the IT portion of several large acquisitions and divestitures. He is currently leading a business process transformation project that is enabled by an ERP implementation for one of the Koch companies. Previous to his work at Koch Industries, he worked for a global consulting firm and was one of the lead designers for a software package for the oil and gas industry that is now owned by SAP. Dr. Reynolds has taught several undergraduate courses on leadership, accounting, and information technology. He has also helped design and teaches graduate-level courses on innovation and technology management, globalization, and leadership.
Kimberly Rush
PhD British History and MA British History
Kimberly Rush is an affiliate faculty member for Southwestern College Professional Studies, teaching history and ethics.
Dr. Rush received her PhD. in history from Louisiana State University. Her research interests are Tudor/Stuart Britain, the Renaissance, and Arkansas history. She is also a faculty member for American Public University and Southern New Hampshire University and a reviewer for the Encyclopedia of Arkansas History and Culture. Her first book, Historic Photos of Little Rock, was published by Turner Publishing.
Dr. Rush lives in Arkansas with her two sons.
Austin Sander
MS School Leadership
Austin Sander has a master's degree in school leadership from Baker University. He also has bachelor's degrees in business education and finance from Fort Hays State University. He began his education career at Halstead High School and then spent time at Wichita Heights High School. For the last seven years he has worked as a financial advisor in Wichita, KS. He joined the affiliate faculty team in 2015 and has been fortunate to teach educational psychology to many wonderful aspiring classroom educators.
Lionel Santiago
MA Homeland Security/Security Management
Lionel Santiago holds a BS in Political Science and Interpersonal Communications from the University of Central Florida and an MA in Homeland Security with a concentration in Security Management from The American Military University. He is the lead faculty for the criminal justice and security management programs for Professional Studies.
Lionel is currently employed as a detective with the Orlando Police Department, where he has served for more than 21 years. During his tenure with the OPD, he has been assigned to Patrol, Neighborhood Patrol Unit, Parramore Heritage Bike Unit, and Criminal Investigations in both Property and Economic crimes. In 2015, he was assigned to the Orlando Police Department's Airport Division as a member of the Airport Tactical Unit. In 2018, he was asked to lead a new initiative to directly hire reserve officers to work at OIA. During that time period, he was also selected to become a Task Force Officer (TFO) in the local FBI-Joint Terrorism Task Force (JTTF) and was assigned to cover aviation and other transportation-related threats to Central Florida. He has recently returned to the Airport Tactical Unit and continues to serve in the JTTF as a TFO.
Lionel is a member of the Orlando Police Honor Guard, a former member of the Emergency Services Unit, the Emergency Response Team, and the Police Hazmat Team. He is a Florida Department of Law Enforcement Instructor certified in General Subjects, Defensive Tactics and Physical Fitness. He is also a certified Florida Crime Prevention Practitioner. Lionel also served eight years as an infantryman in the United States Army and the Florida National Guard.
Russ Schoech
MBA
Russ Schoech earned his BS in Business Administration from Wichita State University in 2001 and his MBA from Southwestern College in 2004.
Schoech has 29 years of practical experience. His career started out on a help desk for a health insurance company in Wichita, KS while he was attending college. His position there involved supporting "green screens" for an IBM AS/400 legacy system. From there, he began working for Southwestern College and helped set up the first Blackboard system for online learners. When he had some free time, he used it to learn new programming languages and wrote the college's first online enrollment system, for which he received the Fassnacht Outstanding Administrator Award in 2004. That opportunity allowed him to work as a full-time programmer for several years writing Go.edustar for Harris School Solutions.
Schoech currently works for a law firm in Kansas where he is able to continue programming on internal systems as well as perform server administration and eDiscovery work.
He has been a lifelong resident of Kansas, a state he deeply loves and enjoys.
Betty Schrader
MBA
Betty Schrader is the Manager of Learning and Development for the City of Wichita at City Hall in Downtown Wichita, KS. She manages all Professional Development for over 3,100 City employees.
Betty has a distinguished career as a Corporate Professional Educator, Talent Development Manager, Organization Development Consultant, and Adjunct Full Professor. She is a certified facilitator in the areas of leadership development, customer service, change management and True Colors Personality Typing. Betty has instructed over 160 professional development topics and has instructed over 10,000 professionals in a variety of industries including aviation, banking, construction, communications, manufacturing, and U.S. military installations.
Betty holds three degrees including a Master's in Business Administration (MBA) – Emphasis in Human Resources Development, Bachelor of Arts in Marketing (BA), and an Associate of Science (AS) in Business Education. Betty is a recipient of the "2017 Wichita Business Journal HR Professional Award."
Kristen Scott
MFA Creative Writing and MA English Literature
Kristen Scott is an award-winning author for two of her essays, Federico Garcia Lorca and the El Diván del Tamarit, interpreted by his essay, The Duende and Interpreting Sufism in the Poetry of Faiz Ahmed Faiz. She is also a six-time nominee for the Pushcart Prize in Poetry.
Scott has published two collections of poetry from Garden Oak Press, Opiate (2014), and Liaisons (2011). She is also in over 100 Anthologies word-wide and graced four covers of the Albanian National Newspaper, Nacional. She has been interviewed for several publications in India, Albania, and the Middle East. Her works have been translated into Arabic, Albanian, Turkish, Italian, and Bangladeshi. Scott is also Editor in Chief and web designer of the literary publication, KNOT Magazine, which publishes renowned writers as well as beginners worldwide.
Scott has attended educational conferences at Oxford University, Princeton, Saudi Arabia, and the famed Writer's Workshop in Iowa. She has also lectured in Saudi Arabia and studied with Dr. Cornell West of Princeton, Pulitzer Prize winners, and nominees, Ishmael Reed, Dr. Sam Hamod, Duff Brenna, and Jack Marshall.
Kristen has lived with her husband for several years in Marmaris, Turkey, where the Aegean and Mediterranean meet. Her new collection of poetry debuts in the fall of 2021.
Czar Sebastian
MA Instructional Design and Technology and MA Curriculum and Instruction
Czar Sebastian holds a master's degree in Instructional Design and Technology as well as Curriculum and Instruction from Emporia State University and Wichita State University respectively.
Sebastian has spent the entirety of his career teaching computer science at a secondary institution in the Wichita Public School District. He has also done various stints working as an adjunct instructor and consultant.
He has been an affiliate faculty member at Professional Studies since 2014, teaching courses within the Computer Science Program. He cares about making independent learners and problem solvers. Computer science runs parallel to these beliefs.
Daniel Sherron
MBA
Daniel L Sherron is a proud member of the Ponca Tribe of Indians of Oklahoma. He grew up in Indian Housing in Newkirk, Oklahoma and graduated from High School in May of 2003 with honors. He always knew that he wanted to spend his career in Indian Country and work in any capacity that sought the advancement of Native people and issues.
Sherron began working for the Tonkawa Tribe in 2007 and spent 10 ½ years heading its Indian Child Welfare and Social Services Division followed by their Tribal Housing Program. It was during this time that he began seeking options to better himself and find a program that suited his needs and full-time career. After toiling with many questions of self-doubt, nervousness, and anxiety, he enrolled at Southwestern College at the age of 28. He had previously completed an associate's degree program through Northern Oklahoma College, but knew he needed to complete a bachelor's program and graduate school. Southwestern was the perfect fit! Sherron completed his undergrad in December of 2015 after double majoring in Healthcare Administration and Human Resource Development. He earned his MBA from SC in December of 2017. He considers himself a proud Moundbuilder!
Professionally, Sherron is the current health services director for the Ponca Tribe of Indians of Oklahoma. He previously worked for the Osage Nation's Wah-Zha-Zhi Health Center as its clinic manager. He is also an adjunct/affiliate faculty at Professional Studies and serves as the chairman of the Ponca Enterprise Gaming Board and am is in his second term as a gaming commissioner for the Pawnee Nation.
Sherron is a 2019 recipient of the National NCAIED 40 under 40 award. He and his wife are very active parents to six children. He love likes to spend his free time coaching his son's basketball team and volunteering for several organizations and causes.
Joel Short
MBA
Joel holds an MBA from Southwestern College, a BS in Computer Information Systems, as well as a degree in computer technology and network administration. He currently holds a position as a business systems analyst at Koch Industries where he works closely with IT developers. His role requires extensive use and knowledge of databases, agile and waterfall development cycles as well as a master-level understanding of PowerBI and Tableau as he is required to provide data analysis and data stories to the legal team so they are able to make better data-informed decisions. His previous positions at Koch include litigation technology analyst, application systems analyst, and customer support trainer. He holds several CompTia and Microsoft certifications.
Joel integrates his knowledge of systems administration as well as his experience in project management, computer programming, and training and document creation to the online classroom setting.
He currently resides in Derby, Kansas.
Morea Simmons
MBA
Morea Simmons was born and raised in Winfield, Kansas, home to Southwestern College, where she earned both a bachelor's degree in business administration and an MBA. She has more than 24 years of experience in finance. She spent more than 14 of those years in publishing in both newspapers and magazines as a controller and director of credit for the Kansas City Star.
She moved back to Winfield where she worked in both the aircraft and beef industries and in 2014 she took a position as a business administrator for the Kansas Department of Corrections at Winfield Correctional Facility. There she accomplished the task of completing of the Standard Operating Procedure Manual for all the Business Administrators across the State of Kansas within the Department of Corrections.
Morea has been an affiliate faculty member for Professional Studies since 2018 and teaches all accounting courses, from financial accounting to corporate accounting. She teaches with the hope of always making it interesting and fun. Morea currently resides on a farm north of Winfield, KS with her husband Troy and their three dogs, 15 chickens, and 28 goats. They have two adult sons, Colby and Jake.
William Smith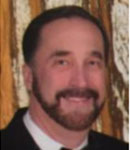 MS Security Administration
William Smith is the managing director of Legion Security & Consulting and the former chief security officer for NCR Corporation, the global leader in consumer transaction technologies headquartered in Atlanta. With more than 25 years of experience as a senior security professional, including a position in the United States Secret Service, he has successfully managed security programs, and crisis planning and investigations for several global corporations. William is recognized by both state and federal courts as an expert in his field and has consulted on financial, telecommunications, and electronic crimes.
William has authored two laws for the State of Maryland on telecommunication crimes and counterfeiting of US currency. He now serves as the chairman of the Department of Homeland Security Critical Manufacturing Sector and is a board member of Georgia Southern University's Andrew Young School of Policy Studies. William is a former private sector advisor to the director of National Intelligence. William has traveled extensively overseas and has led corporate relief and recovery efforts for natural and man-made disasters, including the tsunami in Indonesia and the earthquakes in Haiti and India. He holds undergraduate degrees in Criminal Justice and Business Management and a Master's Degree in Security Management and Administration from Southwestern College.
Cladie Spears
Doctor of Education – Educational Leadership and MBA
Dr. Spears walks in excellence bringing over two decades of skills; innovative, organized, insatiable drive, and leadership with high job performance in diverse work environments. Dr. Spears is a lifelong learner, trainer, and educator who lives to make a difference while being the best version of herself. Dr. Spears has a broad understanding of employee development and professional business processes including risk management on how to leverage resources to achieve desired outcomes. Dr. Spears is a results-driven professional, leading projects, teams, and staff to support strategic business goals is what she does best.
Dr. Spears is dedicated with a powerful work ethic, and eagerly accepts new challenges. Dr. Spears is a proud United States Marine Corps (USMC) veteran of 10 years with the experience to provide perspectives from both the military and civilian standpoint. She is currently employed with the Department of Defense (DoD) – 37th Training Wing (TRW), 637th Training Group (TRG), Defense Language Institute English Language Center (DLIELC), 332th Training Squadron (TRS), Academic Support (EPS), Joint Base San Antonio (JBSA) Lackland, Texas as a Training Advisor and Associate Dean of Academics.
Before joining DLIELC, Dr. Spears served for 14 years as a training officer overseeing 500 staff members with the Department of Homeland Security Federal Emergency Management Agency (DHS FEMA) within the Office of the Chief Financial Officer (OCFO). Dr. Spears conducted daily one-on-ones, addressed and resolved professional development challenges, facilitated team meetings, and improved team performance through one-on-one development plans. In addition, Dr. Spears facilitated mentor sessions, one-on-one coaching, and provided academic counseling to multidisciplinary staff resulting in serving as the 'go-to' resource.
While juggling her career and family, Dr. Spears educational background includes a Doctoral degree in Educational Leadership (EDD) from the University of Phoenix, a Master of Business Administration (MBA) from Webster University, a Bachelor of Science (BS) in Human Resources from Park University, and an Associate of Science (AS) Management from Park University. She continues to share her knowledge, skills, and abilities with her nonprofit organizations: National Montford Point Marine Association, Inc. (NMPMA, Inc.), Women Marine Association, Inc. (WMA), Disabled American Veterans Association (DAV), Federally Employed Women (FEW), and Blacks in Government (BIG. Lastly, Dr. Spears enjoys unselfishly caring for her veterans, golfing, riding her motorcycle, and traveling abroad when she is not engaged in her various organizations and loving on her family and friends.
Michael Stivers
PhD Industrial Organizational Psychology
Michael Stivers was enlisted on active duty in the Air Force for 24 years and retired as a Senior Master Sergeant. His primary career field was in Air Transportation and Logistics, but he was consistently involved with Training Management and Development. He was assigned to eight different duty stations in his career, which included locations such as Turkey, Guam, Korea, and Puerto Rico (as an Air Force liaison at the Navy Air Terminal), where he was named the best Operating Location Chief out of 27 offsite managers. While stationed in South Carolina, he traveled to and worked in several worldwide locations, such as Germany, Scotland, Saudi Arabia, and Egypt. While working in Egypt in 1994 in support of Somalia's famine relief efforts, he met his Egyptian wife. They have now been married 26 years and have three children.
While on active duty, he earned his B.A. in Psychology from Columbia College of Missouri, and his M.S. and Ph.D. in Industrial-Organizational Psychology from Capella University. His dissertation was a qualitative study on the experience of organizational stress by active-duty members after returning from deployment.
He currently works in civil service with the Air Force as an Education and Training Manager for over 400 military and civilian personnel, administering formal, distance, and upgrade training. He is a certified Master Resilience Trainer and instructs in other subjects such as suicide and sexual assault prevention, quality customer service, Air Force training course, and self-aid & buddy care (first aid). He has also preached sermons extensively in the church at various locations for more than 25 years, which has provided him with additional and valuable experience. Throughout his career with the Air Force, he has been noted for his innovation and works in progressive online air cargo and passenger processing, training plans, individual training records, and learning management system platforms.
Yvonne Stone
MMIS
Yvonne Stone has worked in higher education for over 30 years. She earned a Bachelor of Science degree in Business at Fort Hays State University and a Master of Management Information Systems from Friends University.
She began teaching courses for Pratt Community College in 1987 and instructed over 15 different classes which prepared students to be successful in various professions in the business world. Assisted students in the creation of the local chapter of Business Professionals of America which allowed them to develop leadership skills. She instructed classes for Wichita Area Technical College starting in 1998 and taught many training courses for various businesses including Boeing, Intrust Bank, and the City of Wichita. These courses were specifically geared to meet the needs of those various businesses primarily on the use of Microsoft Office software.
Began teaching for Southwestern College Professional Studies in 2000. Taught at the various locations which previously included teaching some staff members at the downtown Winfield center as well as the Eastside location. Also taught at the West Wichita location and McConnell Air Force Base. Served as lead instructor for Computer Operations Technology (2007-2011) which included the development of new courses and serving as a mentor to new instructors. Also served a year as a member of the Professional Studies Academic Council beginning in October 2011. It has been great to be a part of the Southwestern College Professional Studies team and to participate in the development of the online learning environment.
Yvonne resides in Wichita, Kansas. She is actively involved at her church where she has served as the Finance Committee Chairperson since 2003. Handles all aspects of the church finances from weekly income and paying bills, to creating a yearly budget, approving expenditures, and preparing financial documentation.
Lisa Talbott
MPA Non-Profit Management
Lisa Talbott holds a master's degree in Public Administration and Nonprofit Management from the University of Southern California. She has been an affiliate facility member at Southwestern College since 2018. She is also the executive director of New Phoebe House Association, a nonprofit organization in Tacoma, WA that helps mothers who are experiencing homelessness and addiction. She has been in leadership for over 20 years. In her spare time, she likes to spend time with her children and dogs.
Julie Turner
MS Environmental Studies
Julie Turner has a master's degree in environmental studies from Friends University in Wichita, Kansas. She also has a bachelor's degree in geology from the University of North Carolina at Wilmington. She has worked for the North Carolina Department of Environment and Natural Resources as an environmental specialist inspecting and evaluating land-disturbing activities to ensure compliance with the Sedimentation Pollution Control Act of 1973, mining activities to ensure compliance with the Mining Act of 1971, and dams to ensure compliance with the Dam Safety Law of 1967. She also worked as a geologist for an environmental consulting firm in Wichita, Kansas where she led fieldwork for the groundwater monitoring and remediation program and performing the lead field functions for drilling projects.
Turner joined the affiliate faculty team at Professional Studies in February 2014, teaching Science of Our World and Culture, Society, and the Environment. She enjoys educating learners on how environmental issues span all fields of study and the importance of scientific thinking on both global and local scales. Currently, she home educates her three young boys and volunteers as a den leader in their Cub Scout pack in North Carolina.
Doug vonEhrenkrook


*MA Educational Psychology *
While Doug vonEhrenkrook has been an affiliate instructor for Southwestern College Professional Studies for over 15 years, he has had the good fortune of being a special educator all of his professional working life. Doug obtained his Bachelor of Arts degree from Tabor College (Hillsboro, KS) in 1974 concentrating in Psychology and Special Education. In 1981, vonEhrenkrook received a Master of Arts degree in Educational Psychology from Wichita State University. 
At the end of the 2018-19 school year, Doug retired after 44 years of being a special educator, 33 of them with the Sedgwick County Area Special Education Cooperative, headquartered in Goddard, KS.  During his tenure there, he served as a classroom teacher for students with intellectual disabilities as well as students with social/emotional behavioral challenges. For the better portion of his employment with the cooperative, he served as a program consultant for both positive behavior support and functional applied academic classrooms. During the last years of Doug's tenure, he held the position of instructional coach assisting both general and special educators in the area of student behavioral support. 
Continuing to teach education courses for Southwestern College Professional Studies' Special Education Program has allowed Doug to share his resources and experience with current teaching professionals.
Jonda Walter


MS Curriculum and Instruction
Jonda Walter earned her graduate and undergraduate degrees from Wichita State University. Her joy is helping others see the beauty in the world around them and in themselves. She wants others to see God through her words and her actions.
As a middle school science teacher, she was invited to Harvard University in the summer of 2000 to be a contributing classroom teacher implementing hands-on science experiences for a textbook. The summer of 2006 took her to Washington DC to work with National Geographic and the WSU J.A.S.O.N. Project. This was to introduce STEM and create scientifically literate student materials. From 2006 to 2015 she was an AVID Science pathway trainer.
From 2013 to 2015 she was a Peer Consultant for the Wichita Public Schools This started her on the path of consulting, evaluating, and mentoring new teachers.
As an affiliate faculty member for Southwestern College, she continues to guide student teachers to see the beauty in their students. She shows them that misbehavior is a mystery to solve and that they, through strong structure, purposeful lesson planning, and developing relationships with their students, can create a safe learning environment.
Brian Weaver
CPA, Master of Project Management, Master of Human Resource Management, and MBA Finance
Brian Weaver is a consultant providing clients implementing business & technology solutions with expertise in the areas of Accounting and Taxation to provide comprehensive functionality and meet the requirements of the business.
Brian has over 24 years of diversified experience in numerous industries including consulting, manufacturing, telecommunications, utility, and information technology. His work experience includes the past 16 years consulting for Big Five firms and technology firms where he has provided a variety of tax and technology consulting services including accounting/tax technical issues, strategic planning, business and requirements analysis, process diagnostic reviews, tax software implementations, project management, audit assistance, due diligence reviews, reengineering and outsourcing, studies for overpayments, exposures, and nexus, and training to a diverse range of clients. Brian started his career as a Tax Auditor for the States of Florida and Minnesota where he audited a wide range of industries with an emphasis on Fortune 500 companies and was exposed to numerous complex accounting and tax systems and issues.
Brian has an MBA in Finance from the Keller Graduate School of Management, a Master in Human Resource Management from Keller, a Master in Project Management from Keller, and a Bachelor of Science in Accounting from Eastern Illinois University. Brian is also a CPA in the State of Illinois.
Ivy White
DM Organizational Leadership and Master in Human Resources and Training
Dr. Ivy White is a seasoned human resources professional with 26 years of extensive HR experience inclusive of employee relations, workers' compensation, leave administration, recruitment, organizational behavior, and training and development in conjunction with employment law. Dr. White has a Doctorate degree in Management with a concentration in Organizational Leadership complemented with a Master's Degree in HR and Training and a Bachelor's Degree in Business Administration. She has worked in both public and private sectors as well as in unionized environments. Dr. White has been a part of the Professional Studies faculty for almost five years and facilitates several classes in human resources and leadership for graduate and undergraduate programs. Dr. White currently works full-time in human resources for a manufacturing company and is also a part-time Zumba instructor. She resides in Texas.
Kelly Wibbenmeyer
PhD Business Administration Management Information Systems and MBA Project Management
Dr. Wibbenmeyer obtained her Ph.D. in MIS from Northcentral University, MBA in Project Management from Wright State University, and a BS in MIS from Wright State University. Both her MBA and BS degrees were earned in a mixed on-ground/online learning environment and her Ph.D. was completely obtained online, giving her years of online learning experience. She also has her Six Sigma Black Belt certification, has been a certified project manager for over 18 years, and is an ITIL master as well.
Dr. Kelly Wibbenmeyer currently works at Mercy as a Director of IT Automation. She is actively working on Robotic Process Automation (RPA), Artificial Intelligence (AI), and Knowledge Management (KM) projects within her organization. She has taught project management for more than 10 years and thoroughly enjoys teaching in online and on-ground environments.
She currently resides in St. Louis, MO with her two sons and husband of more than 18 years.
Doug Wilson
MS Management – Organizational Leadership
Doug Wilson holds an MS in Management from Colorado Technical University and a BS in Science from Embry-Riddle Aeronautical University. He is currently a doctoral candidate seeking a Ph.D. in Business Administration with a concentration in Management from Northcentral University. Wilson has been a professional student for most of his adult life and has spent much of his academic life online.
He is currently head of change for Airbus Americas Engineering where he leads change for two engineering locations supporting over 500 engineers who support the commercial aviation division for Airbus Americas.
While in the Air Force, he led a team in 2009 that competed and won the Chief of Staff Team Excellence Award. He has since been recognized by Airbus' Leadership University to facilitate, train, and build content for the 135,000 colleagues that make up Airbus worldwide. He holds an Airframe and Powerplant (A&P) license as well as achieved multiple Black Belt certifications for Lean and Six Sigma. He is a multi-year member of the American Society for Quality (ASQ) and the Project Management Institute (PMI).
Following his active duty retirement from the Air Force, he relocated to southern Alabama where he enjoys being close to the water just south of Mobile.
Jennifer Wommel
MA Curriculum & Instruction, and MS Leadership
Jennifer obtained a dual BA in Business: Administration and Quality Management, a MA in Education (Curriculum & Instruction), and MA in Science of Leadership from Southwestern College Professional Studies.
Jennifer has spent the majority of her career as CEO and Owner of a business in Wichita, KS. In business, she was able to apply 100% of the information and knowledge obtained from her degrees in the daily operations of the organization. As a life-longer learner, she taught and trained staff and clients which led to a passion to teach and help others to learn, grow, and be the best at what they do. After 25 years of ownership, she has since sold the business and retired from entrepreneurship.
Jennifer has been teaching as an adjunct professor at Southwestern College Professional Studies since 201 in the Strategic Leadership and Operations Management degree programs. In addition to her role at Southwestern, Jennifer resides in Texas and teaches Business, Technology and is the coach of the Career Preparation program at the local High School.
Katie Yeisley
EdD Education Leadership
Dr. Katherine Yeisley currently lives in Great Falls, MT. She received her bachelor's degree in Elementary Education with a minor in math in 2009, her master's degree in curriculum and instruction in 2012, and her doctorate degree in teacher leadership in 2017. All of her degrees were earned at Southwestern College.
She is currently teaching 8th-grade math and has been an adjunct professor for Southwestern College since 2014. She is married and has two active kids involved in all sorts of activities. In her free time she enjoys hiking, camping, skiing, and the beautiful sites of Montana!


Jacquelyn Zimmerman
MEd Curriculum and Instruction
Jacquelyn Zimmerman has been a Southwestern College affiliate faculty member for Professional Studies since 2019, teaching courses within the Education Department. She has over nine years of experience in elementary education in the public school setting with six of those years teaching second grade. Jacquelyn attended Kansas State University where she received a Bachelor of Science in Psychology in 2005. She later earned a Bachelor of Arts in Elementary Education, and a Master of Education in Curriculum and Instruction both from Southwestern College.
Jacquelyn's passion for education and love for her family led her to begin homeschooling her two children, Josephine and Callahan, in 2014. The family has enjoyed homeschooling for seven years, using ABEKA curriculum for the past four years.
Jacquelyn lives in South Central Kansas with her husband and two children. The family enjoys spending time with their dog, cat, parakeet, goldfish, and 11 chickens. She is an outdoor enthusiast and enjoys teaching her children traditional skills of cooking, gardening, hunting, and fishing. Jacquelyn is an avid reader who aspires to start a small orchard and begin beekeeping.