Academic Success Coaching
Every learner at Southwestern College Professional Studies is assigned an academic success coach (ASC), who will be your support throughout your academic program. Your ASC plays a critical role in the your educational journey, serving as your supporter, interpreter and guide while working toward degree completion.
You can expect your coach to:
Understand and effectively communicate

SCPS

's policies and procedures in relation to curriculum, enrollment and graduation requirements
Encourage and guide you to establish realistic goals and accept responsibility for your educational success
Support you in the venture of life-long learning, by communicating the purpose of higher education and how higher education impacts lives
Support

SCPS

in providing you, the non-traditional learner, educational opportunities that allow for full-time employment and life commitments
Monitor and provide accurate interpretation (degree plans) of your academic progress
Initiate and maintain open communication with you via telephone, e-mail, live chats and other such communication devices
Maintain confidentiality
Academic Success Coaches
Shirley Baker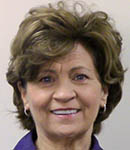 Operations Management, Business Quality Management, Psychology and Quality Management Certification
Phone: 316.866.3383
E-mail: shirley.baker@sckans.edu
Toll-Free Phone: 888.684.5335 ext 3383
Shirley earned her Bachelor of Science in Business with an emphasis in Quality Management from Newman University. She graduated with her Master of Arts in Communication from Wichita State University. In addition to advising students, she teaches at the college level. She is an avid traveler in her spare time.
Adam Gunnels
Accounting, Business Administration and Healthcare Administration
Phone: 316.866.3384
E-mail: adam.gunnels@sckans.edu
Toll-Free Phone: 888.684.5335 ext 3384
Adam Gunnels comes to Professional Studies with a B.A. in History and B.A. in Philosophy from Wichita State University and a Juris Doctorate from Belmont University College of Law in Nashville, TN. He previously worked for the Tennessee Attorney General's Office in the Medicaid Fraud and Integrity Division. Adam is excited to assist adult learners earn their degree while they also work to meet work and family commitments. In his spare time, he enjoys swimming and bicycling and would love to find time to compete in a triathlon.
Miranda Kober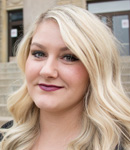 RN to BSN
Phone: 316.866.3381
E-mail: miranda.kober@sckans.edu
Toll-Free Phone: 888.684.5335 ext 3381
Miranda Kober earned her B.S. in Human Resource Development from Southwestern College Professional Studies in 2013. She was hired as an admissions counselor in 2016 before transitioning into her role as the RN to BSN academic success coach. Miranda enjoys spending time with her family in the outdoors in her spare time. Read more about Miranda Kober.
Brady Marzolf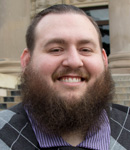 Christian Ministries, Elementary Education, Criminal Justice and Security Management
Phone: 316.866.3382
E-mail: brady.marzolf@sckans.edu
Toll-Free Phone: 888.684.5335 ext 3382
Brady earned his bachelor's degree in psychology and master's degree in education at Wichita State University. He also has an associate's degree in graphic design from Barton County Community College. Brady is most excited to assist learners achieve academic success. In his spare time, he enjoys traveling with his wife and two dogs, tailgating at football games and attending concerts.
Mary Passmore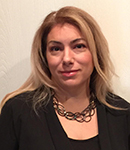 Senior Academic Success Coach for Graduate programs, Graduate Certificates, Human Resource Development and Strategic Leadership
Phone: 316.866.3327
E-mail: mary.passmore@sckans.edu
Toll-Free Phone: 888.684.5335 ext 3327
 
Mary Passmore holds a bachelor's and master's degree in Business Administration from Wayland Baptist University (WBU), and has an Advanced Accounting Certificate from the University of Maryland. Prior to working at Southwestern College, Mary worked in higher education as an advisor to adult learners, marketing and an outreach coordinator, in Accounting as an Accountants Payable Technician and as a volunteer for the Army Family Team Building as a Program Coordinator and Master Trainer. 
Hannah Vanorsby
Computer Programming Technology, Early Childhood Education, Information Systems Management, Graduate Special Education, Master of Curriculum & Instruction and Master of Arts in Teaching
Phone: 316.866.3386
E-mail: hannah.vanorsby@sckans.edu
Toll-Free Phone: 888.684.5335 ext 3386
 
Hannah Vanorsby earned her B.S. in Kinesiology from Kansas State University before earning her M.S. in Education from the University of Kansas. She is eager to help Professional Studies learners overcome their everyday obstacles to meet their academic goals. In her spare time, Hannah enjoys running and exploring trails with her husband and dogs.