SOUTHWESTERN
COLLEGE
SVA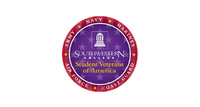 Southwestern College's Student Veterans of America was created in 2014 with the vision of assisting veteran learners and their families with information and support to enhance their higher education experience. It was officially accepted as a National Chapter of the Student Veterans of America in January 2015, making it easier to put its members in touch with programs that might aid them with employment opportunities, assist in accessing their GI Bill® and other benefits as well as provide them with scholarship information.
MISSION
STATEMENT
The primary mission of the Southwestern College Student Veterans of America is to assist student veterans and their families pursuing their educational, professional and vocational goals. We provide access to information, tools and services that will enhance service member skills as they transition into civilian life as well as provide networking opportunities to students with military service.
Assist military veterans and families in achieving their education and professional goals
Promote and educate available entitlements and benefits available for veterans and their families
Ensure the needs and well-being of student veterans and their families are being met
Represent our veterans and their interests and concerns
Develop social skills and create networking opportunities with our veterans and alumni
Provide outreach services to veteran students and their families
Any veteran student at Southwestern College can apply for membership, as well as join the LinkedIn or Facebook groups where they can network with other students and alumni and attain information about meetings, upcoming events and job opportunities.