Congratulations! You have received your financial aid award letter. Below are the next steps that you need to take in order for money to be disbursed into your account.
1. Accepting the Award. 
When you receive your award letter, you must respond to accept. You can do this via email, mail (see address below) or fax (620.229.6245) a response to let us know which parts of the offer you would like to accept.
Please note: All processing of your financial aid stops until we receive this response from you.
Southwestern College
ATTN: Financial Aid
100 College St.
Winfield, KS 67156
2. Setting Up Loans.
If this is your first year at Southwestern College, this step includes completing entrance counseling at StudentLoans.gov. Log in to the site using your FAFSA user ID. If you have never borrowed student loans or if it has been over 10 years since you borrowed your first student loan, you will also need to complete a Master Promissory Note on the same website. You will also need to log in using your FAFSA user ID to complete this form.
3. Pass Disbursement Eligibility Test.  
When your financial aid file is complete, you must pass three very important tests to be eligible for disbursement:  1) You must be officially accepted to the college with all official transcripts present in the registrar's office.  2) You must be progressing toward a degree in a manner that is timely and successful (known as satisfactory academic progress).  3) You must be currently attending classes.
4. Money Is Released To Your Account.  
After confirming that you have passed all three tests, the Office of Financial Aid approves the release of the money by sending an electronic notification to the Student Account Office. The approved money is then uploaded into your account. You can watch this transaction happening online by logging into Self Service.
5. Checks Written for Credit Balances. 
If the application of your financial aid creates a credit (or negative) balance on your student account, a check for the credit amount will be auto-deposited into your bank account or written and mailed to you within 14 days of its appearance on Self Service.  You can sign up to receive your credit check electronically through the ePayment option on Self Service.
Click here for more information regarding keeping your financial aid and repayment of your loans.
Please feel free to contact us if you have questions or need assistance.
Professional Studies Financial Aid Staff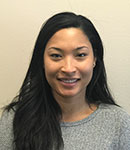 La'Lisa Coley
Email: LaLisa.Coley@sckans.edu
Phone: (316) 866.3391
Toll Free: (888) 684-5335 ext. 3391
Rhonda Tyler
Email: rhonda.tyler@sckans.edu
Phone: (316) 866.3392
Toll Free: (888) 684-5335 ext. 3392